Lately, we have seen the emergence of new philosophical and pedagogical tendencies vindicating the recipients of action as protagonists: the patient, the user, or the student have become, accordingly, the center of medicine, services or education. 
That's why we talk about learning, and the medical process should be treated as a healing process. Because nobody learns or heals if they don't want to take an active role in it. It's not about being passive but quite the opposite: feeding, cultivating, taking care of oneself or learning are active actions, and those who carry them out or receive them must intervene in the process. Thus, following these currents of user-centered design, we should explore a learner-centered education. 
Where shall we start? The first step is to understand the students, as well as some new  learning  methodologies and working tools such as design.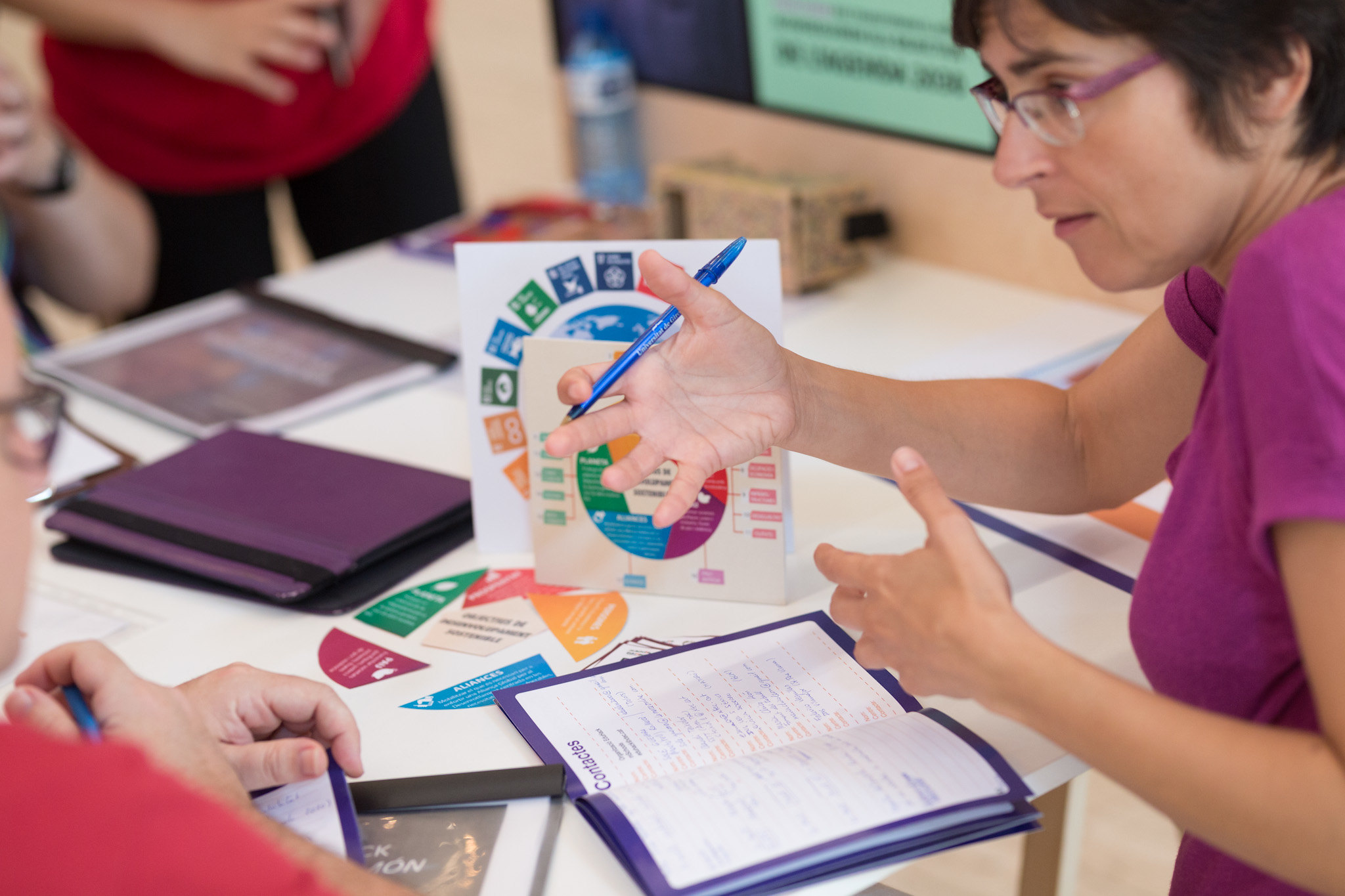 What is learning?
Learning is creating something new. It is establishing new neural pathways. It is imagining new connections among the acquired contents: being able to relate math to climate emergency or biology and arts to elderly care. Creating something new implies a thinking process that includes the definition of a challenge, starting by understanding the  context to arrive at its consequent resolution. In this sense, learning follows a procedure that should include a stage of documentation and introduction to contents, and another one helping students to define  specific challenges that allow them to connect  all their learnings to find new solutions.
For a long time, the educational community  didn't work to define challenges together with the students, but defined them in advance:  however, it is as important to solve a problem as it is to be able to raise it. Consequently, if we can't identify the difficulties correctly, we may end up living in a society with many answers but without the appropriate questions. For example, some years ago at a symposium on transgenics, there was a debate about not adding carotene to rice to improve the diet of those who live on rice alone. Someone from the audience pointed out that the right question should have been asked before the debate. The challenge to be discussed should actually be : "What can we do in order to avoid such unequal economic distribution?" Since the fact that some people live on rice alone is the result of the economic gap.. Therefore, this could be a good example of a poorly framed challenge.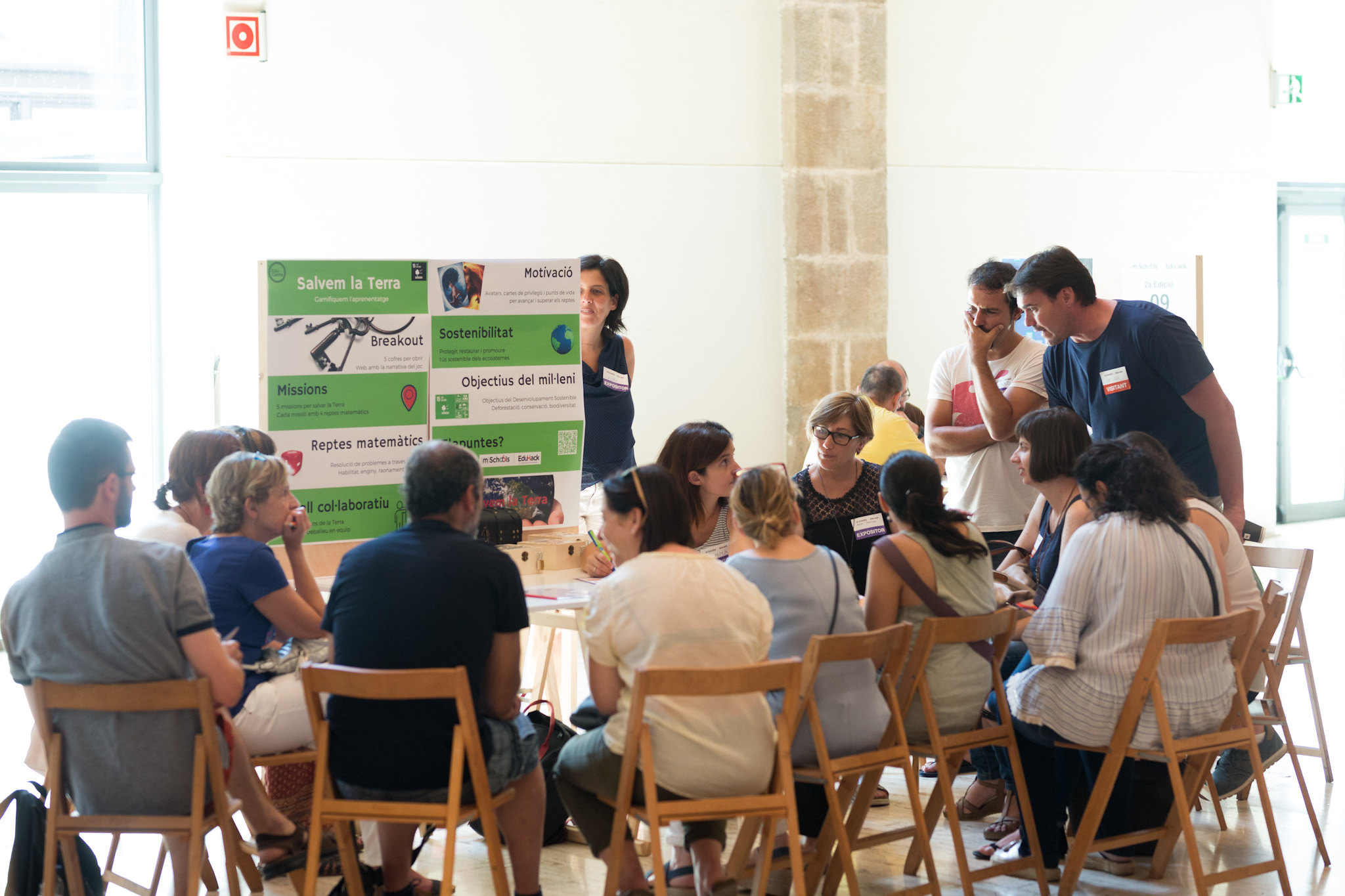 How can we redesign user-centered learning in teaching?
Science  is very useful to schools since it uses clear unique working methods that are applicable to several branches of knowledge, scientific or not . Then the question is: can we address education with a similar design? The answer is we can through  design thinking. 
The scientific method is a great way to understand and analyze everything around us. It is the basis of empirical knowledge. It encourages the educational community to raise questions, ideate hypotheses, design experiments, validate and disseminate results. It is therefore a process that provides a strong support in deciphering the contemporaneous nature of educational phenomena, contextualizing past and present. Nevertheless, how can we learn to predict educational phenomena? How can we learn to give innovative answers to real problems? How can we prepare students for an uncertain future? Teaching them to design. Educators can design their learning process so that students can become the designers of their own thinking   processes and creating contents adapted to the current needs.
Finally, it is important to highlight the intersection of design and engineering and how its working method has been analyzed to develop what today is known as design thinking. An example of this is the consulting company IDEO, which was a pioneer in reflecting on the importance of design and in naming this process. Understanding how things are thought from the design discipline helps us put ourselves in the students' place, define the challenges of future phenomena, propose diverse ideas, prototype economically so as to test the ideas quickly, and implement innovations that better fit the needs of the educational community. This method of implementation encourages educational innovation and focuses on detecting real problems, avoiding in this way baseless theories. Therefore, this method, design thinking, drives us to empathize, to define challenges, to ideate, to prototype and test proposals, so we can structure learning as an educational project.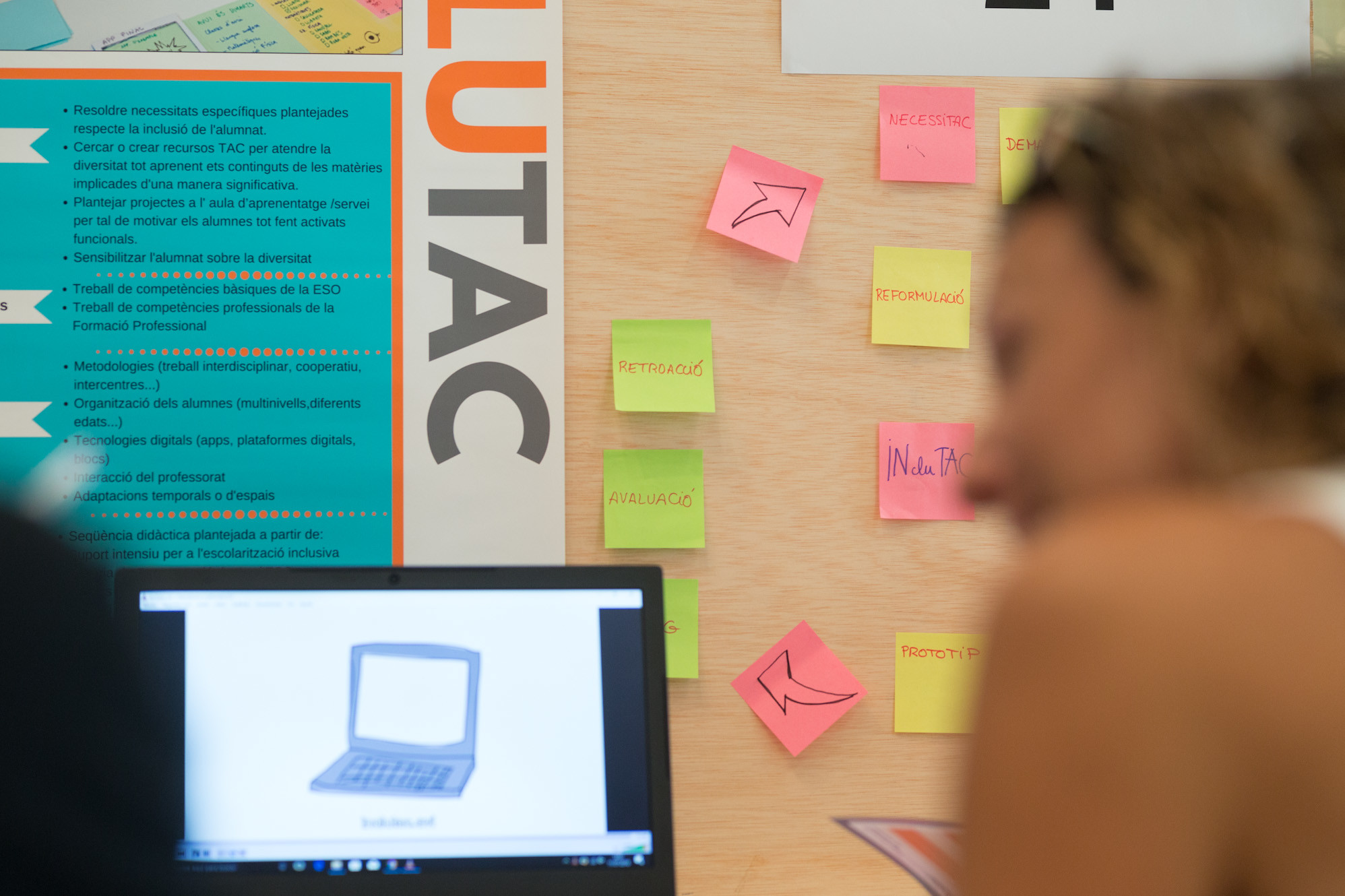 The magic of project-based learning
Let's picture ourselves in the Harry Potter saga, by J.K. Rowling. Harry's life is in danger while he is at Hogwarts School of Witchcraft. Each class is faced with new challenges that should be solved using their learnings. If we pay attention, these learnings develop "dangerously" in project work. Fortunately, Harry has the knack for connecting all his knowledge so as to always come through with flying colors. In Harry Potter and the Philosopher's Stone, the young wizard learns that in order to fight mythical animals, you have to empathize with them. This is the advice that his friend and forest ranger, Rubeus Hagrid, gives him. Once they learn about Fluffy's (the three-headed dog) interests, Harry and his friends can move forward and look for the philosopher's stone. Therefore, getting to know the context and the people we are addressing is crucial. It helps us find a better solution for the challenge we are posed with. In the same way, by connecting everything we have learnt, without the limitations of specific classes , we are put to the test. We are trained for the real world.  Fortunately, a wand battle is not necessary to achieve significant educational projects, but what is needed is a cross-cutting challenge.  For this reason, studying a snake isn't a project. Instead, designing a terrarium that can be better adapted to the snake's needs is one indeed.
No tricks, back to the classroom
Being empathic, defining challenges, ideating and testing solutions are not just learnings for the students in the movie, but also for students in real life. Paradoxically, this methodology may motivate those who aren't good at abstract or theoretical contents and test those who are good at curricular contents. For example, we have been working for many years on the project "La Mandarina de Newton'', where we take these methodologies to the educational world considering the specific characteristics  of students.  
Along the same line, collaboration with mSchools in conceptualizing and dynamizing EduHack has resulted  in an improvement in the application of these methodologies. Besides, together with the Ministry of Education of the Government of Catalonia, we have organized an online EduHackathon. The goal of both initiatives was to empower teachers and professors from Compulsory and Post Compulsory Secondary Education. And in this way, to create their own educational resources following the design thinking methodology. Once again: who better than the teachers to care about the students' needs and interests, to define and ideate resources adapted to the reality of the territory, with the aim of creating a living repository of teaching material?
On the other hand, together with the Barcelona City Hall and the public museums of the city, in 2018 we launched the proposal "Natura i Ciutat". In this case we invited students to follow the design thinking methodology so as to make an improvement in their community, using heritage, the city and nature as a basis for their improvement proposals. At first our goal was to create  projects combining learning and community-service. And we succeeded with the creation of an ecological food cooperative born from the collaboration between Institut Quatre Cantons de Poblenou and an already existing cooperative; or the landscaping of a nursing home to increase green areas, both designed and  carried out by ESO students from the Sagrat Cor Besòs School. In both cases, design thinking helped students know their context better, empathize with several collectives, participate in ideating sessions, monitor the chosen dynamics, prototype solutions and implement improvements specifically in their neighborhood. In other words, they learned while offering a service to their community.
Finally, if we want education to allow for new connections among contents, practices, social skills, collaborative techniques and the discovery of real needs of the contemporary world, the key is to offer a service adapted to the current educational challenges. In the same way, we must reframe the contents so students can be protagonists and can follow a unique process. It is important for them to be able to sum up what they learnt in a project and to use design thinking to give an answer to the needs of their environment. We must use and share the design processes with students. Design thinking can be very useful for the students who are immersed in a real project as well as for the teachers who want to design better activities, and even for the management staff aiming to transform education. That's why we must design education together!!