How to verify real news in a few steps? A Guide with essential advice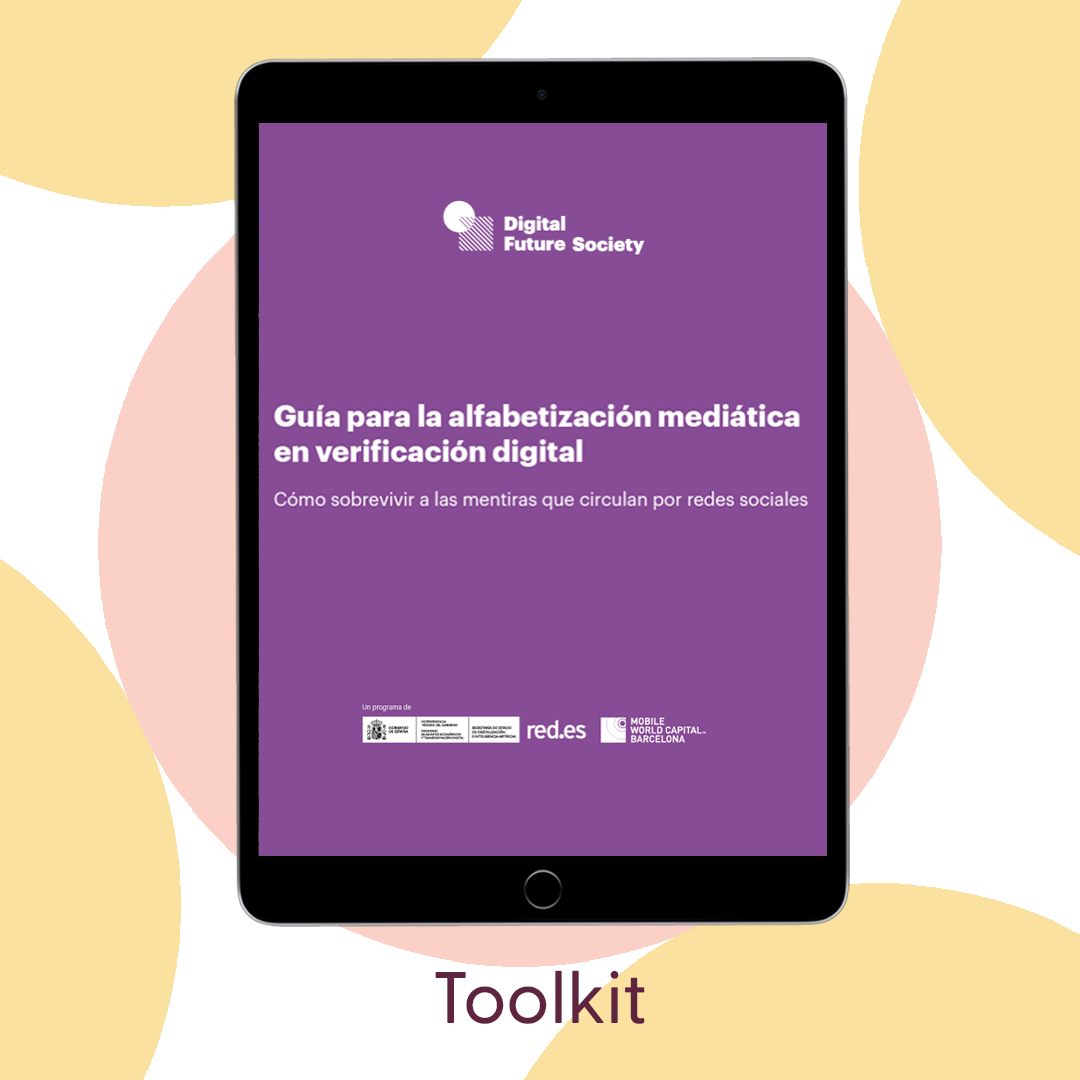 Misinformation affects all of us but not everyone has the abilities and knowledge to check the fake news that pop up on digital platforms.
The Guide to Media Literacy in Digital Verification is a short, practical and visual document containing a decalogue to quickly understand by yourself how to contrast digital content and put a stop to misinformation.
Published in 2021 and made by the Digital Future Society (Mobile World Capital) and Learn to Check, the guide includes infographics that show the process needed to verify information, photographs, videos and social media accounts.
The decalogue also has tools and advice on how to act when presented with fake news, how to help others and how to inform yourself in a critical way.
This document is free and available both in print and its digital versión, both aimed at all audiences.
Download it here