Media Literacy
Classroom Experience
Heritage editing competition in Wikipedia
In this competition, Secondary School students are guided by their teachers to raise awareness about their local heritage through research and dissemination of heritage contents in Wikipedia and social media.
Context
The Maule Region, located in the south of Chile, is formed by urban and rural territories that are poorly or barely represented on the Internet in general and in Wikipedia in particular. In this context, we worked with private subsidized and public schools with high rates of vulnerability (between 77.3% and 92%).
Highlights...
Context of virtual education.
We worked with 15 students and 2 teachers, who were supported by the teams of Wikimedia Chile and the Autonomous University of Chile.
Sessions were developed virtually, and they included 4 synchronous and 4 asynchronous sessions.
There were introductory talks on the Wikimedia universe, writing workshops on digital platforms.
Editing trainings, as well as audiovisual handouts and permanent support through assistantship sessions.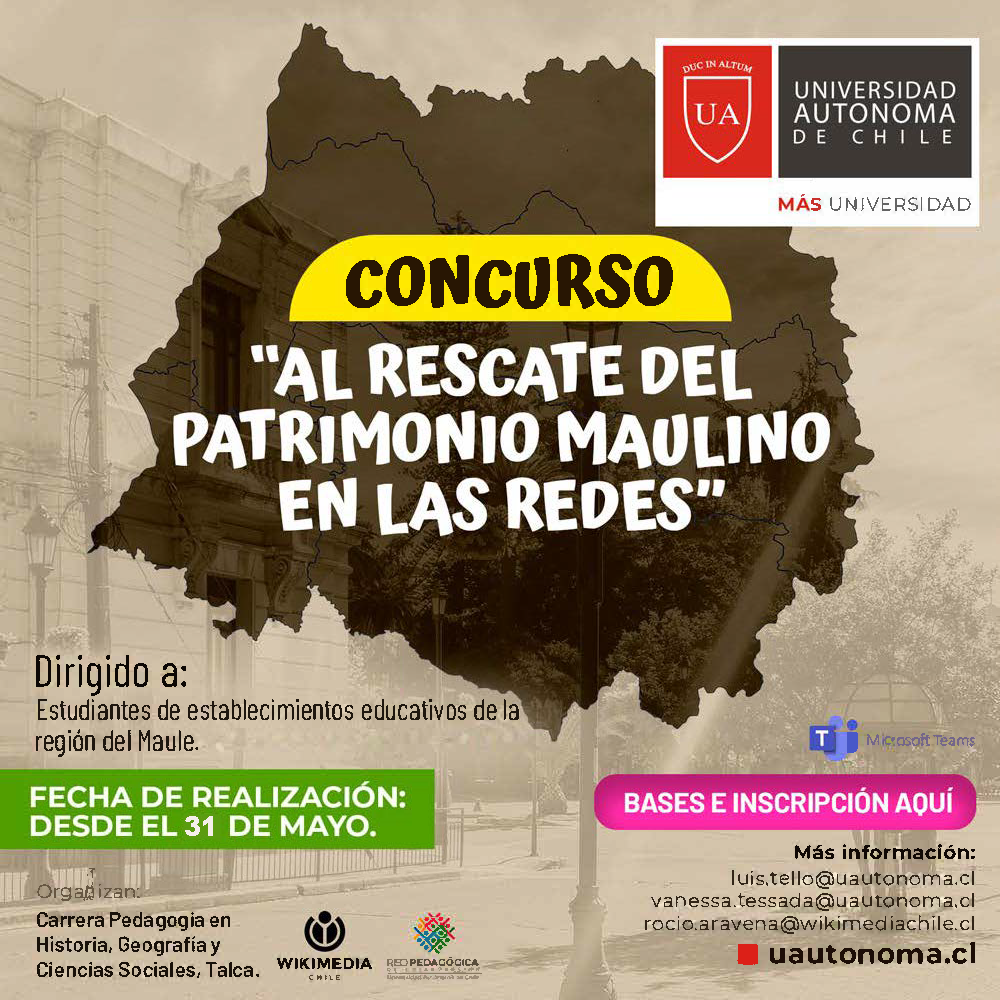 Objectives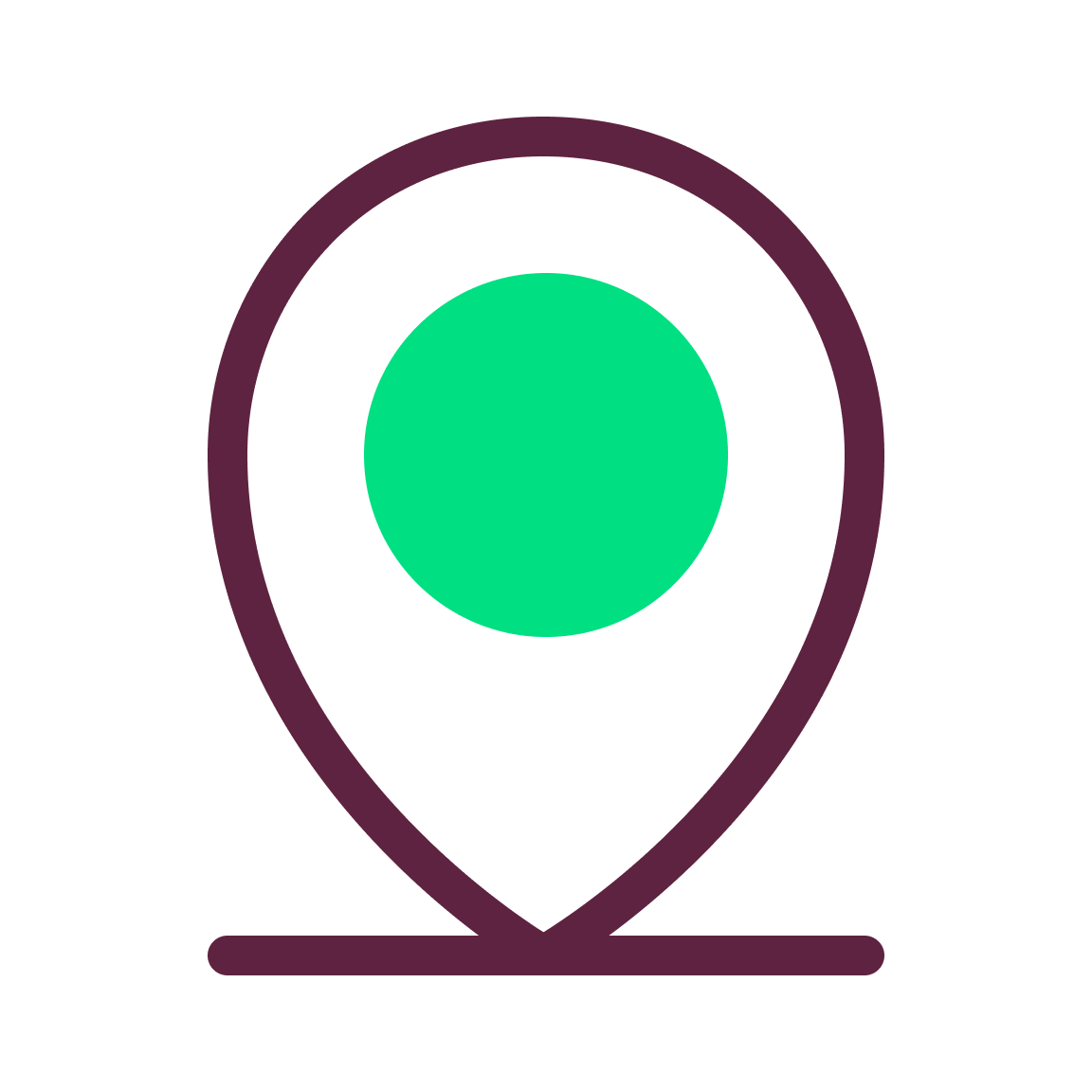 Identify heritage landmarks in their region and area.
Make students develop skills to observe and identify heritage landmarks in their surrounding environment applying different criteria.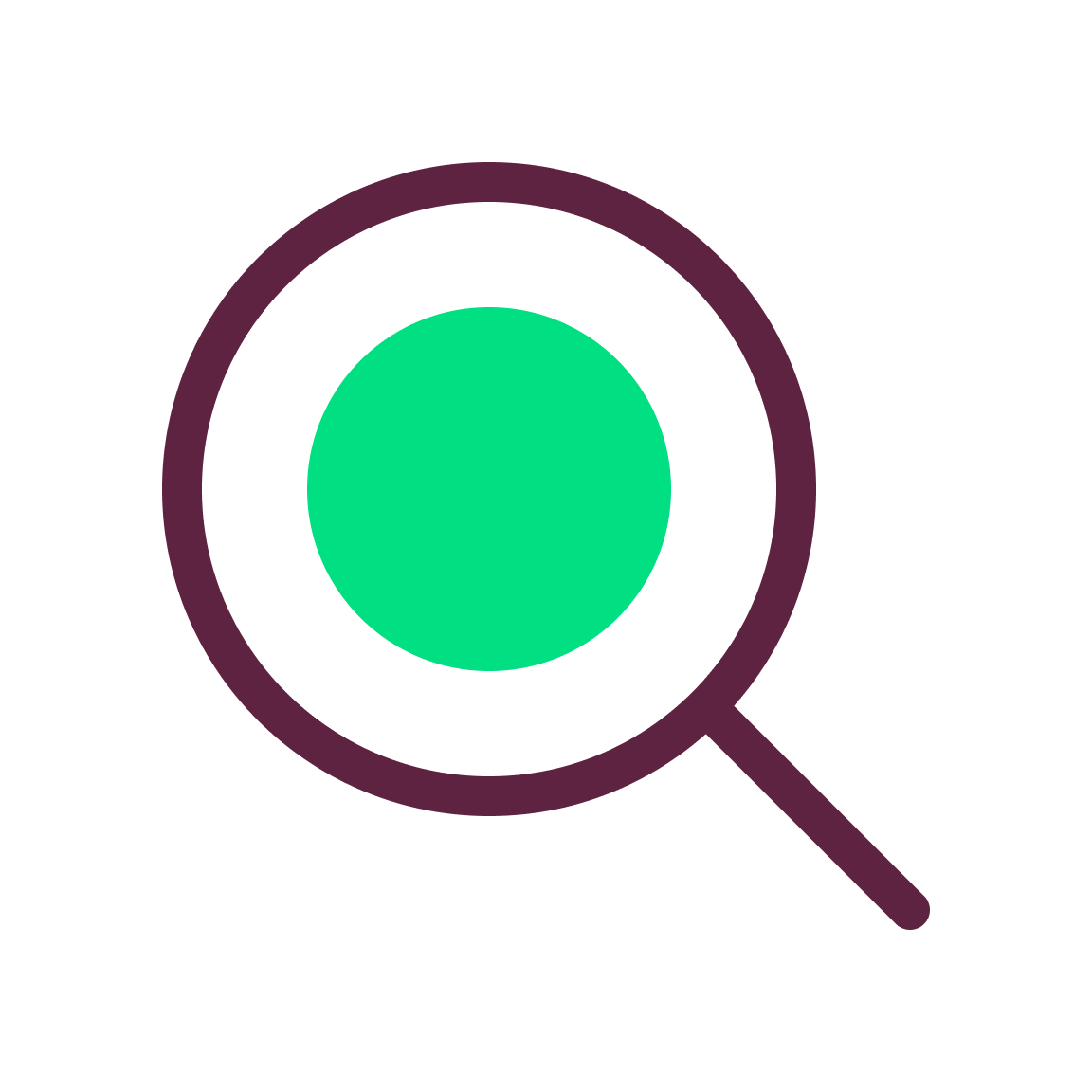 Do research on heritage.
Make students develop skills and competences to select, analyze, and systematize different sources of information on heritage.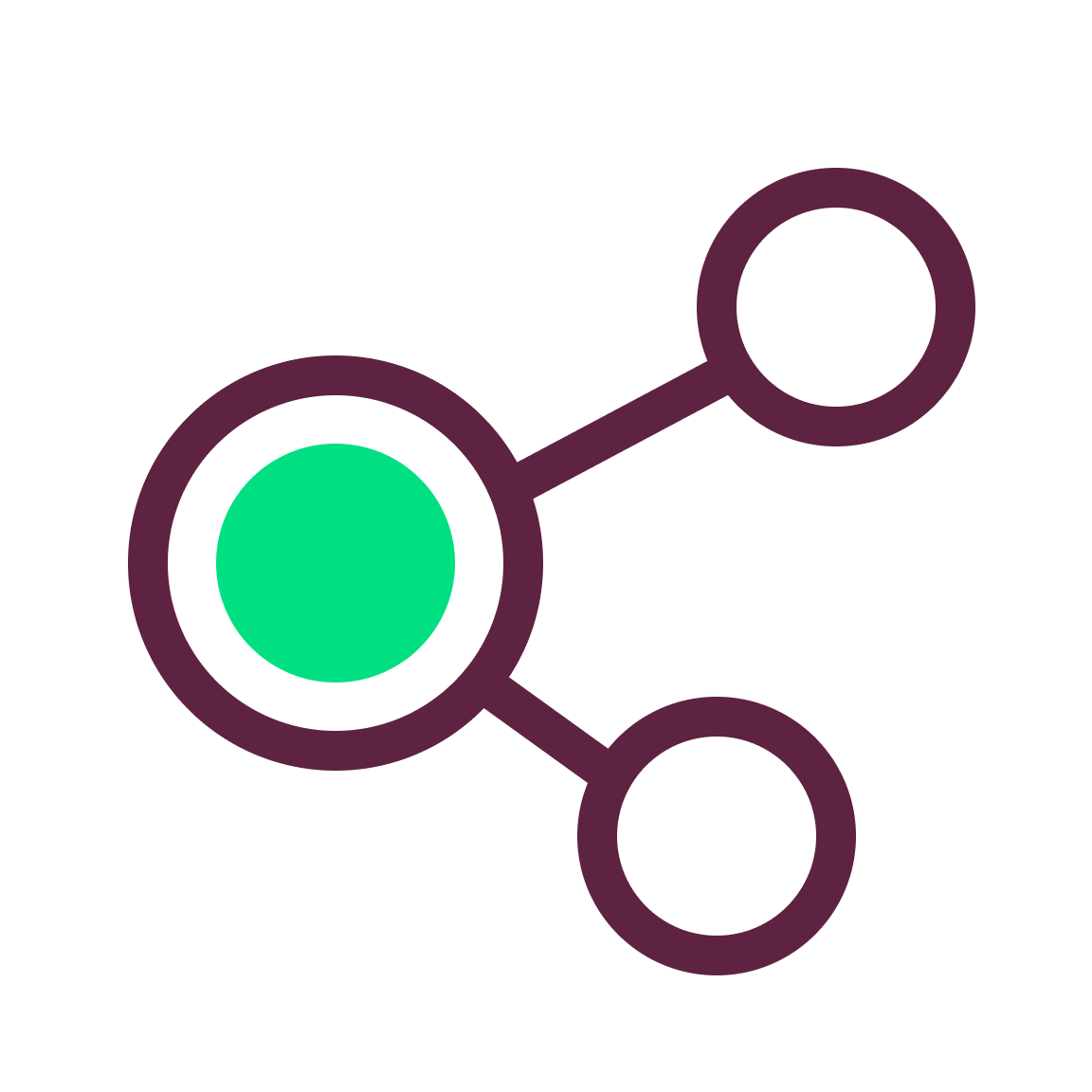 Work collaboratively.
Make students develop skills and competences to organize in work groups, taking on roles and assigning each other tasks. Foster skills for collective decision making and collaborative participation.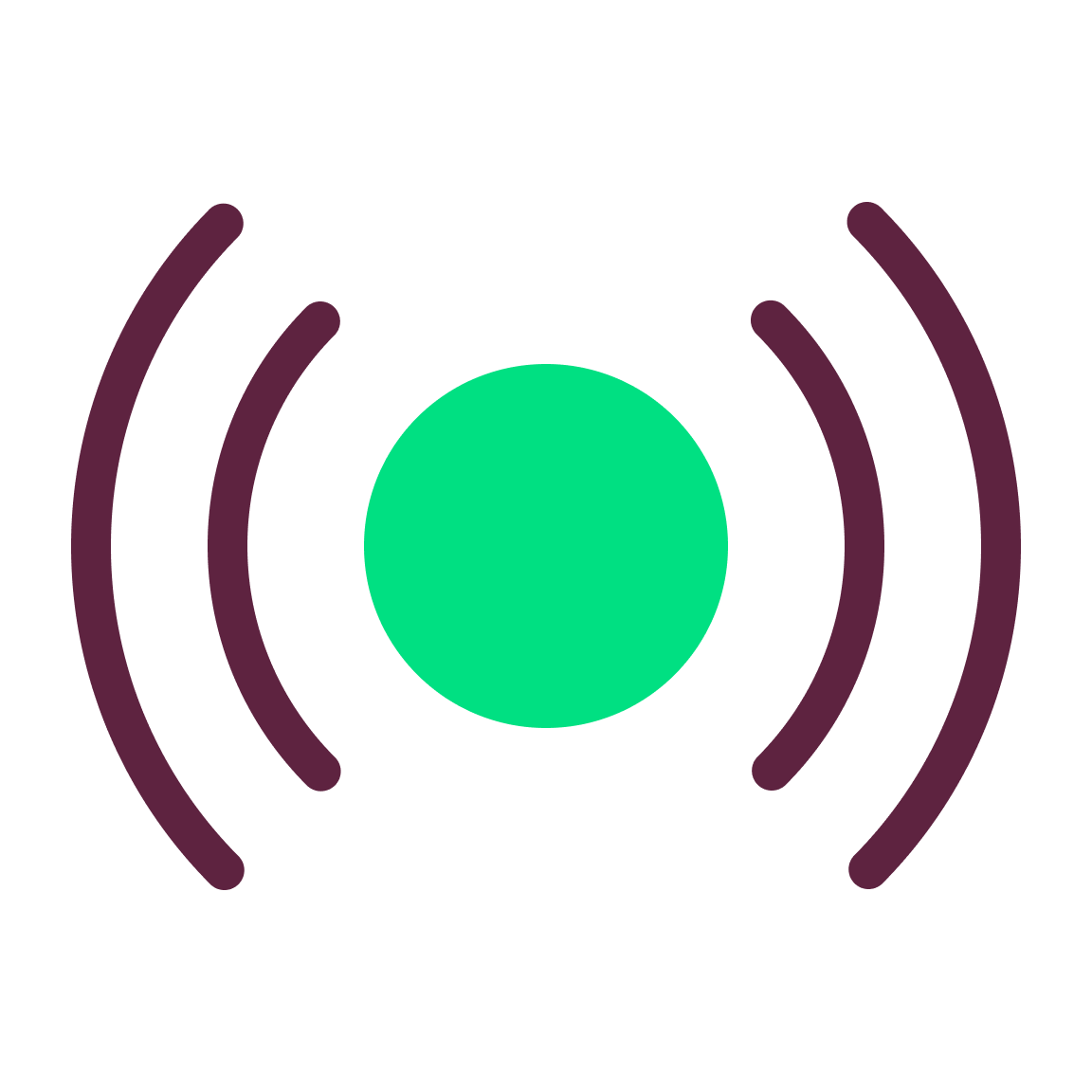 Communicate contents on the Internet.
Make students develop skills and competences to organize information and content related to local heritage landmarks and communicate it to a global audience through Wikipedia.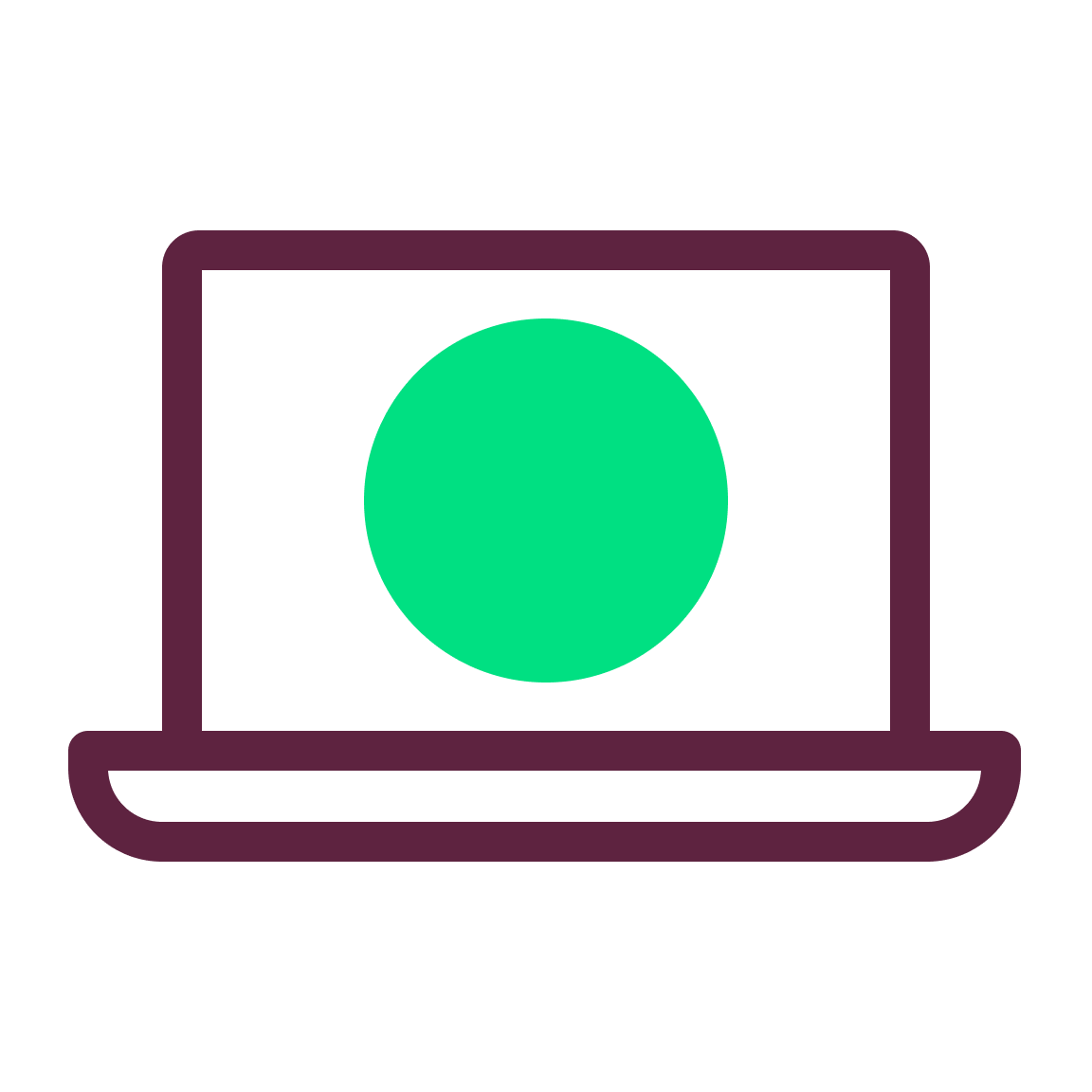 Edit in Wikipedia.
Make students develop skills and competences to edit content in Wikipedia and Wikimedia Commons following editing criteria and guidelines.
Didactic sequence
1
Building thematic teams.
Wikimedia Chile and the Pedagogy course of studies, together with teachers and students from the participating schools, met for an introductory session where the competition rules were explained and a talk on Wikimedia Projects for a participatory heritage granting was given. After the session, each team discussed and defined a heritage landmark to investigate.
2
Doing collaborative research.
Both the student teams and their guiding teachers conducted asynchronous research on heritage landmarks. All along this time, they were supported by part of Wikimedia Chile and the Pedagogy course in order to: analyze the representation of their local heritage in Wikipedia and Wikimedia Commons; compile different sources of information; get organized in specific tasks.
3
Involving the community.
With the aim of encouraging collaborative work, the competition required each team to get organized to promote their research through videos published on social networks such as Facebook, Instagram and Tiktok, involving in this way both the school and the local community.
4
Writing for Wikipedia.
The Wikimedia Chile team delivered a "Writing in Wikipedia" workshop where the teams were taught the criteria and guidelines to communicate encyclopedic content on the platform. After this session, each team started to write a Wikipedia article, as a flat text first (Word).
5
Editing about local heritage.
The Wikimedia Chile team gave a "Wikipedia Editing" workshop where the teams incorporated editing tools and worked to convert the flat text into a Wiki format. The articles were published in Wikipedia and the images uploaded to Wikimedia Commons.
Assessment and conclusions
Successes
Involve Secondary students into writing articles for Wikipedia.
Contribute to Maule's local heritage representation in digital environments.
Stimulate students' enthusiasm for research when they saw that their contributions made their local culture and heritage massively visible.
Things to improve
Involve more schools of the area in the activities.
Involve other organizations and institutions from the region in the development of the activity.
The greatest success of the activity was to involve Secondary students into writing heritage articles in Spanish for Wikipedia, since they appreciated participating in a massive consultation encyclopedia. Also, thanks to the competition, Maule's local heritage (which used to be poorly or barely represented in Wikipedia) was given value through new open-access articles and images.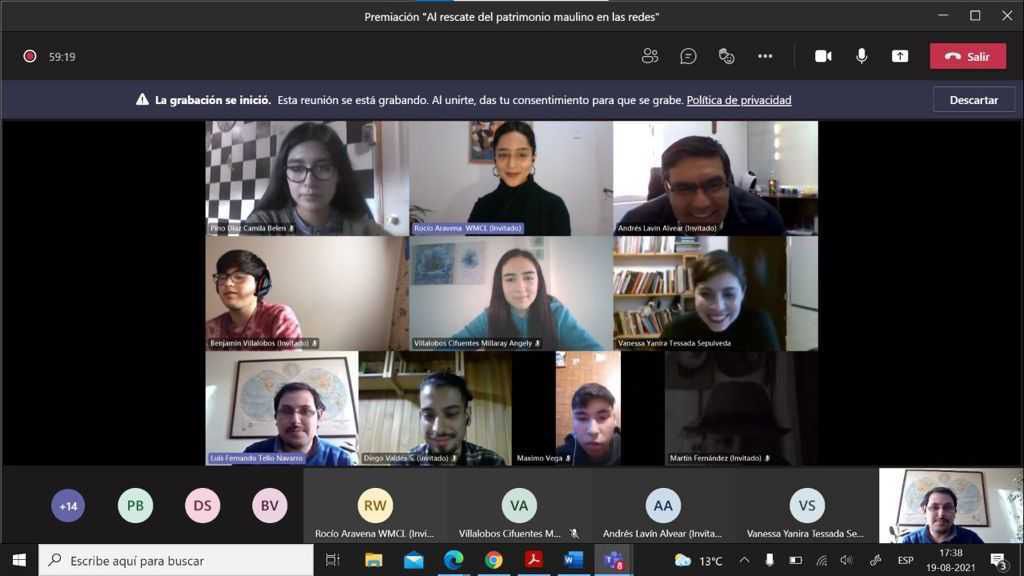 Take this experience to your classroom!
Tips to adapt the experience to your classroom
1
Revise
And analyze which heritage contents are underrepresented in Wikipedia.
2
Foster research
On heritage landmarks that are close to the students' local context.
3
Get organized
With other teachers to involve more than one course in the project.
4
Get the support
Of an organization or institution from the community that can help finance prizes for the participating teams.