STEAM
Classroom Experience
Augmented reality, Chroma key, and virtual reality
Students did research on the seven systems of the human body through Augmented and Virtual Reality. These are easy-to-use, very versatile, complementary, and distinguishing tools. Children were immersed in an interactive, experiential, and practical learning, as they enhanced their commitment and interest on the school subject.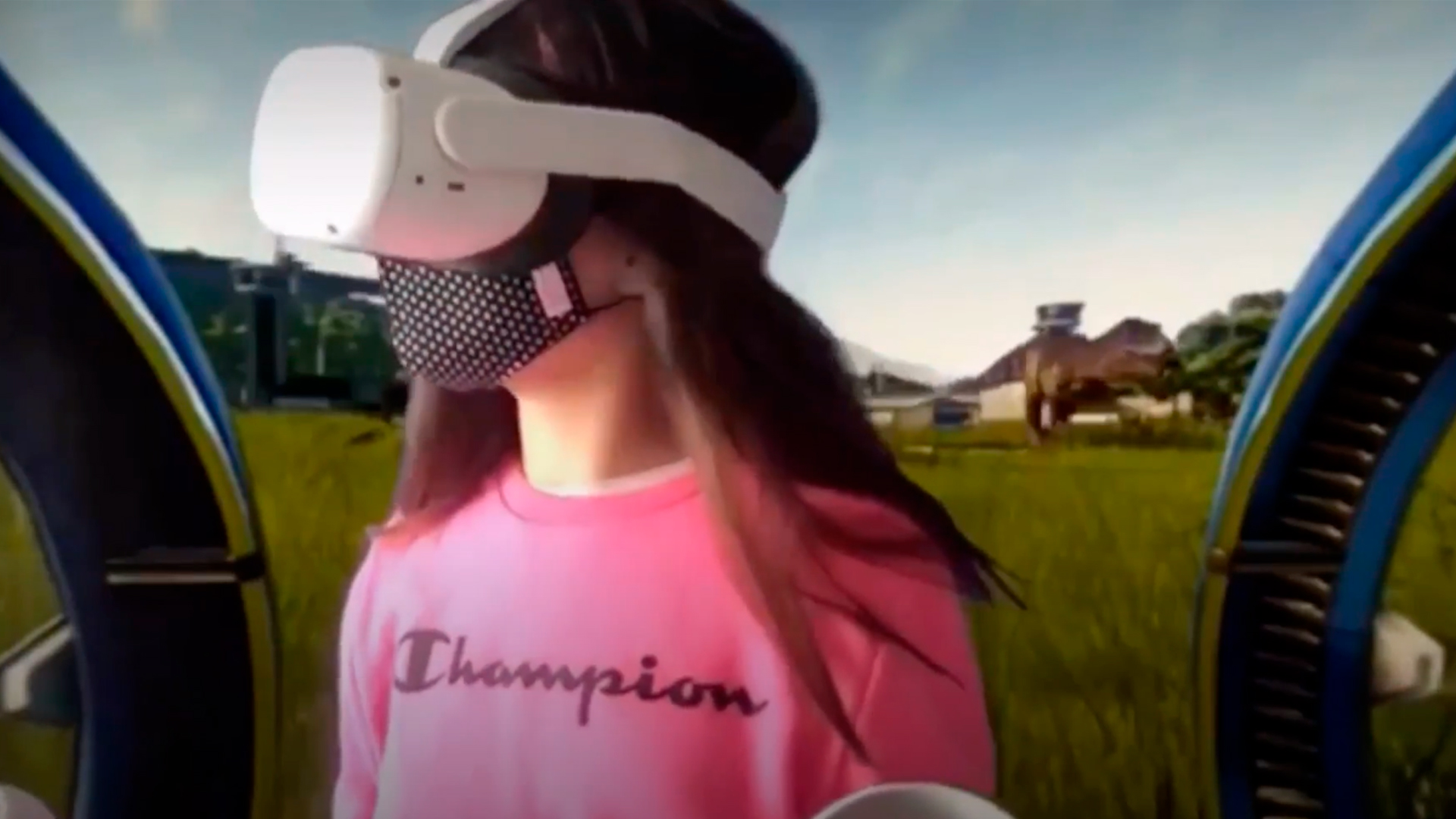 Context
In a 6th grade Biology class we needed to revise and elaborate on the seven systems: locomotor (musculoskeletal), respiratory, digestive, excretory, cardiovascular, nervous, and reproductive. Our goals were to watch the children's interaction, their comprehension of concepts, and to learn their opinion about this technology. Immersive education gets most students enthusiastic, and it also helps them to get more deeply involved with the studied subject and to understand more easily by improving their learning-retention capacity.
Highlights...
Our idea was to work with corners or stations, using different technological resources to get students more motivated and interested.
We created content adapted to the subject.
The three applied techniques were: Augmented Reality (AR), Virtual Reality (VR), and Chroma key.
Each station had its learning goal, which wasn´t simply about how to use the ICTs.
The recreated scenes allowed students to feel the contents instead of just reading or listening to them. To sum up, the learning process was stimulated.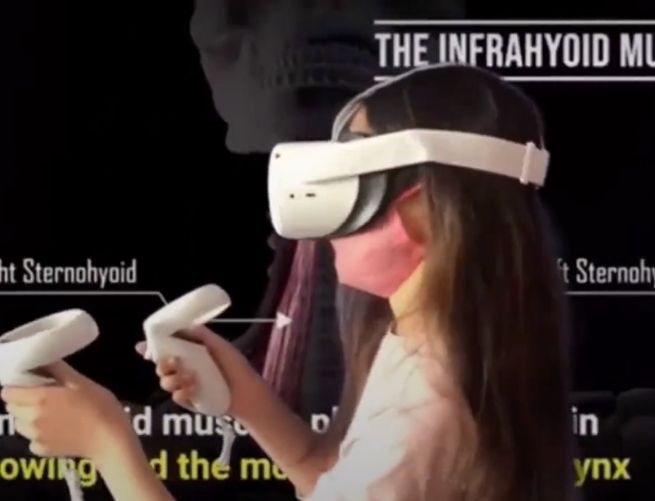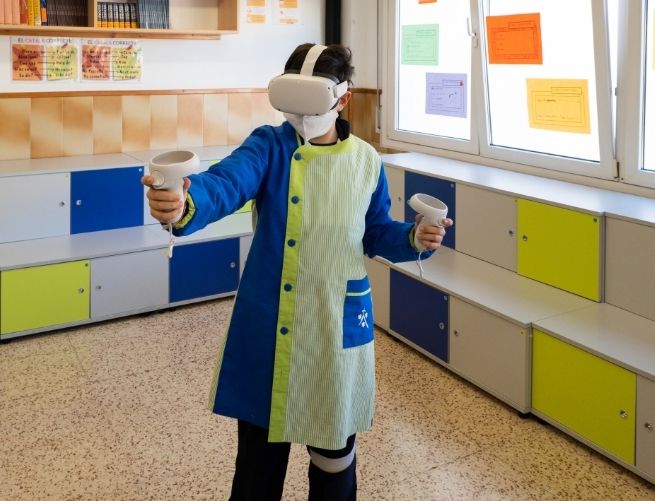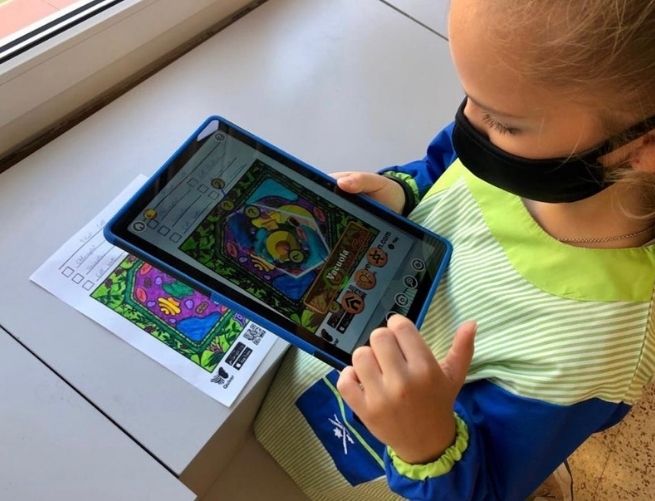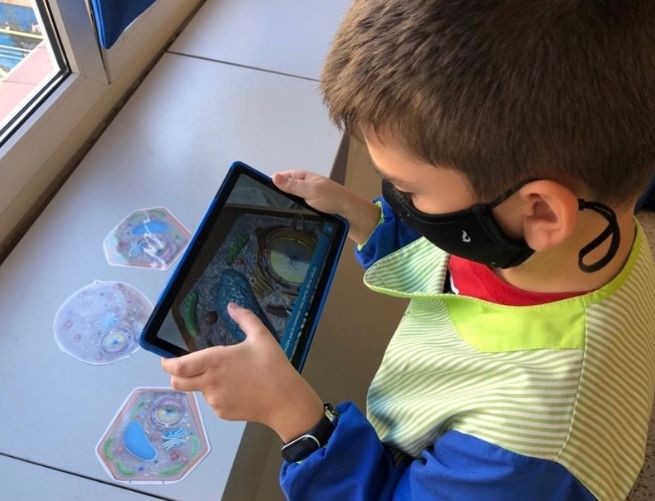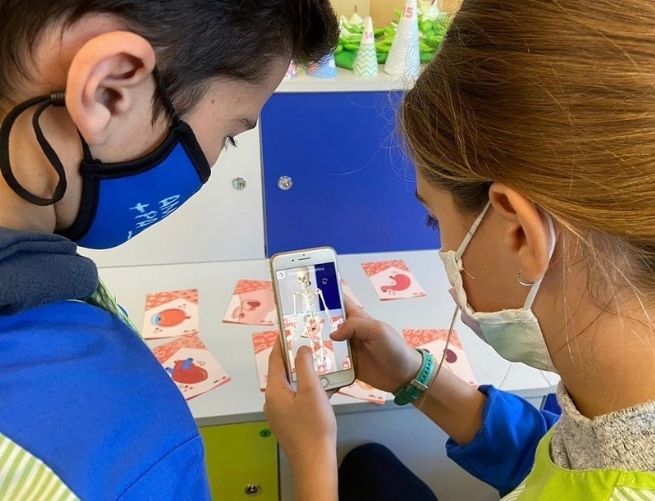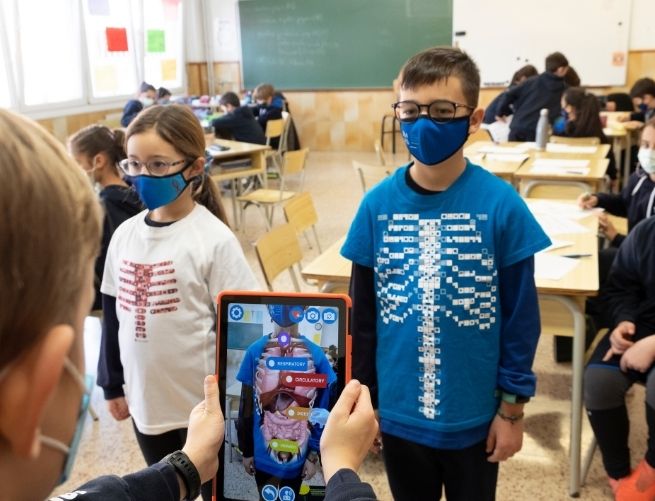 Objectives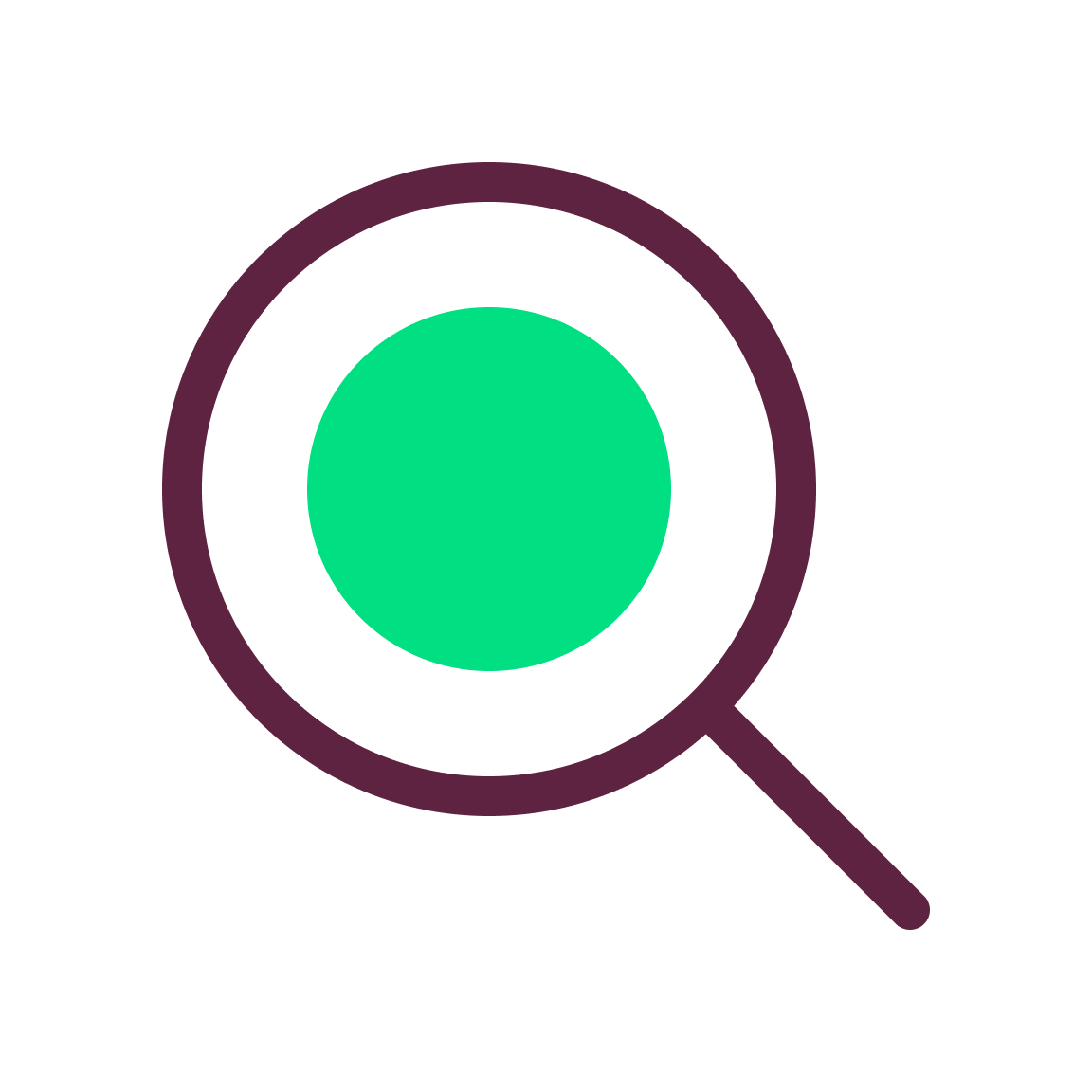 Get to know the body properly (organs and systems).
Apply simple digital techniques to learn about the different elements of human physiology and anatomy.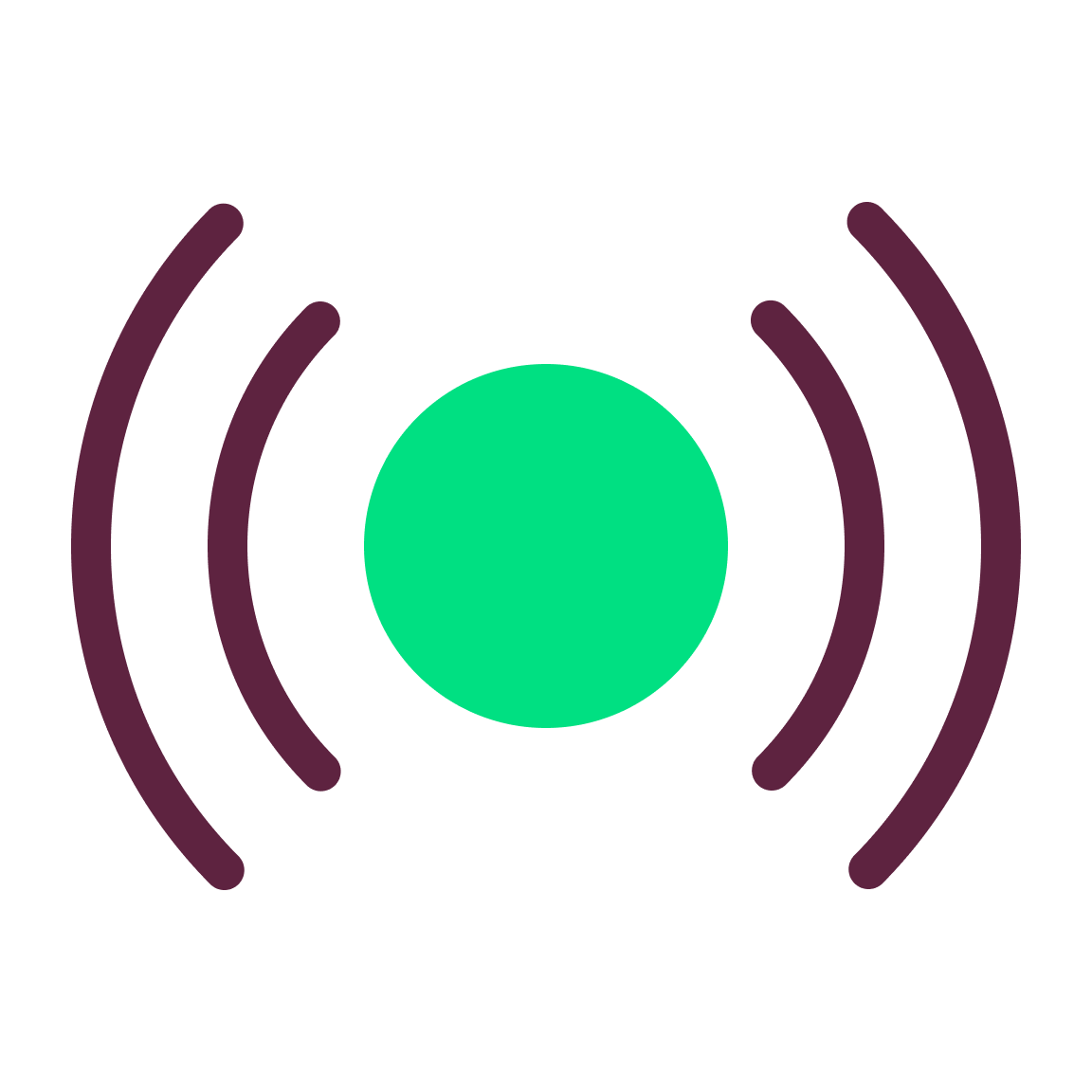 Make a responsible use of technology.
Make use of the ICTs with autonomy and critical thinking, so as to get, interpret, and elaborate information and move forward academically.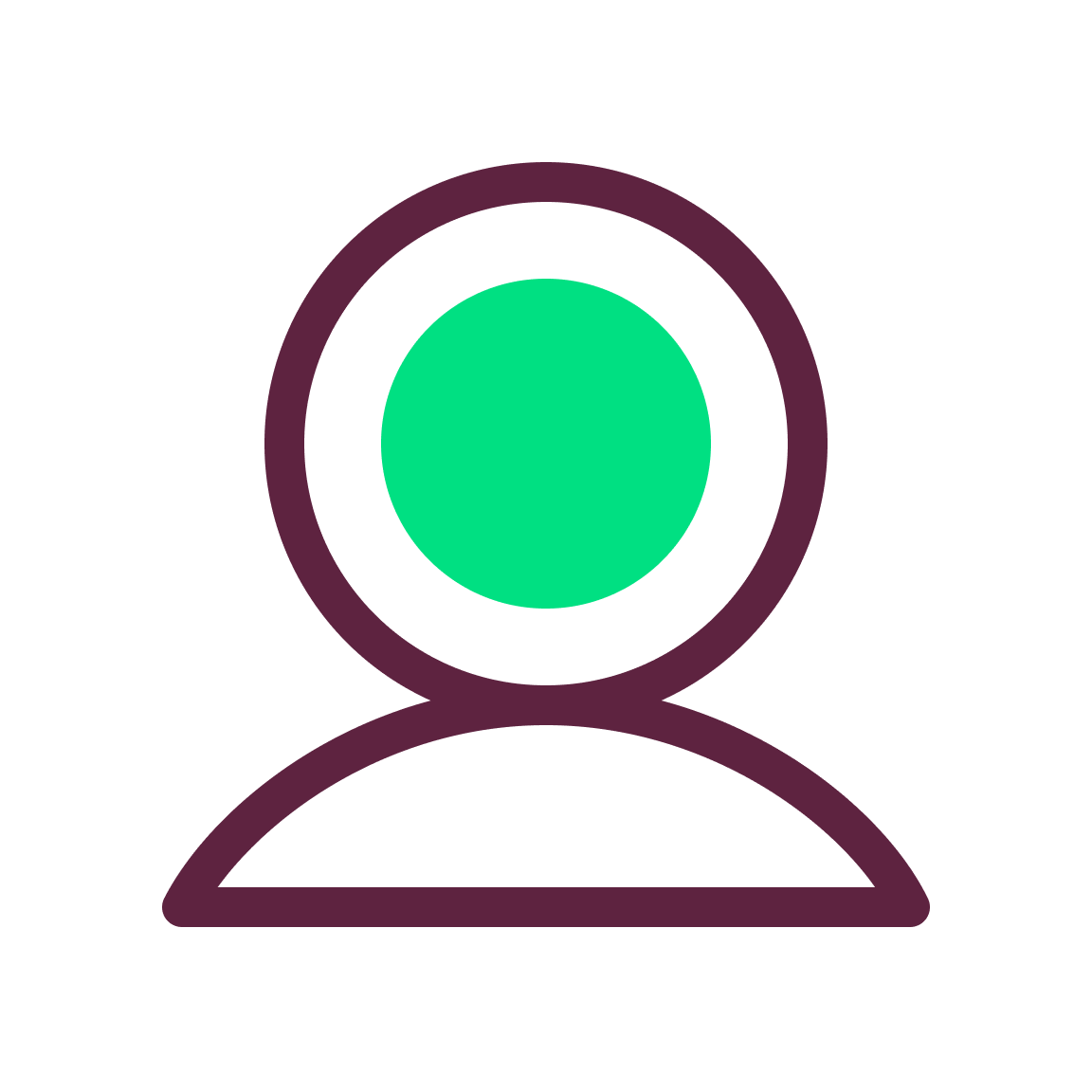 Develop interpersonal skills.
Values such as responsibility, autonomy, basic skills, respect, dialogue, and cooperation are encouraged through cooperative work.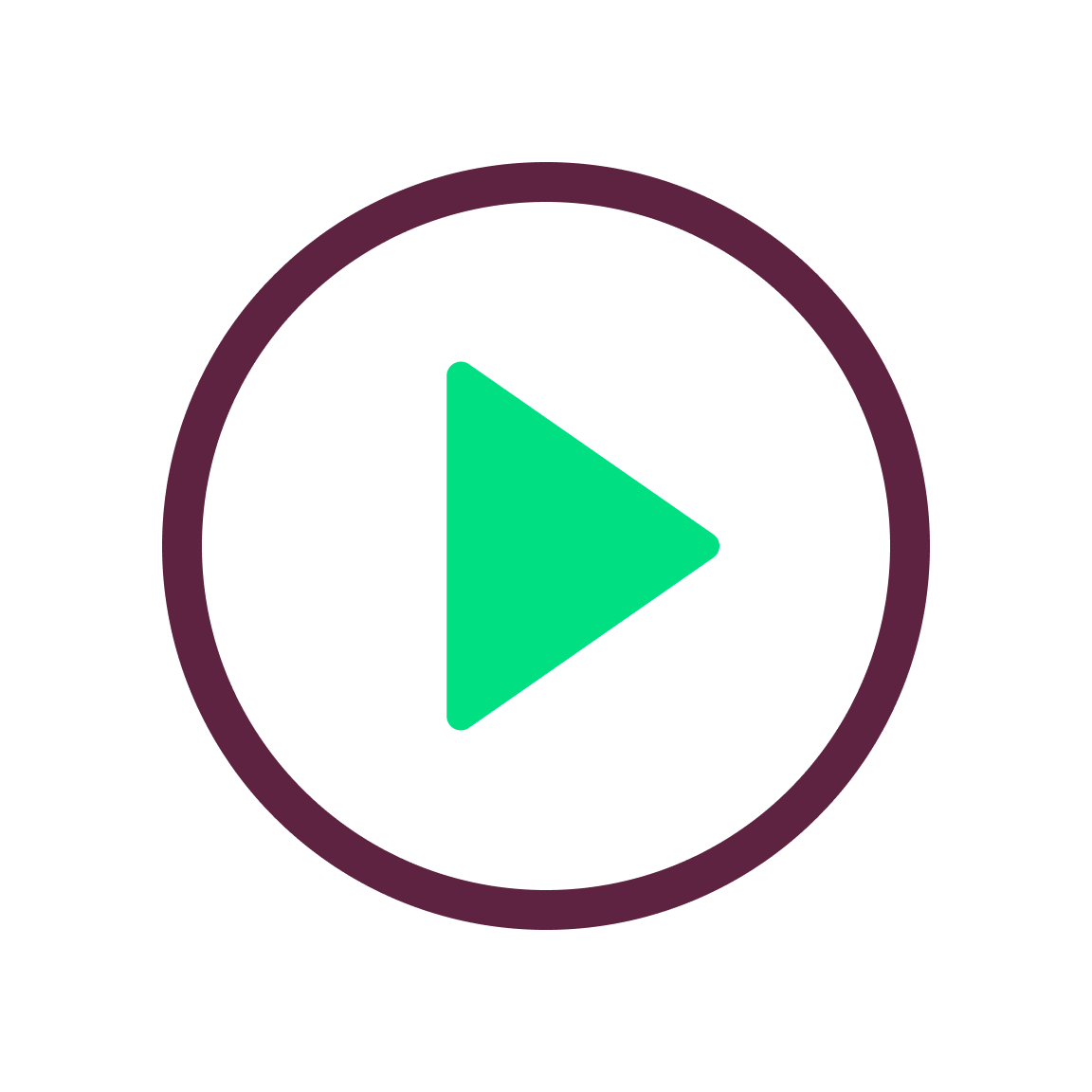 Take advantage of technology to break down the classroom walls.
Observe and interpret scientific material by using virtual and augmented reality.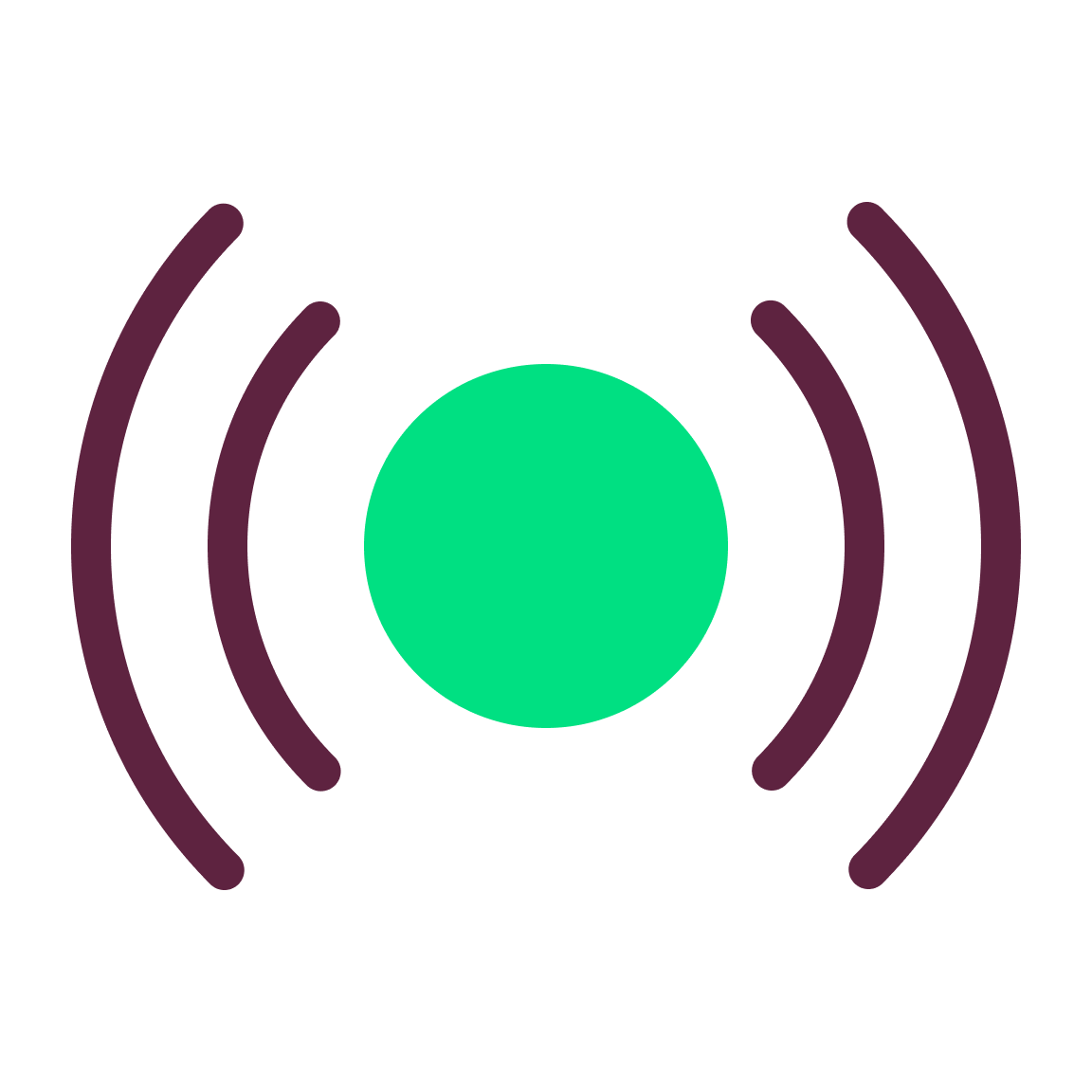 Promote oral communication techniques.
Foster language development in its diverse uses and functions: informal playing situations, spontaneous dialogues with classmates, etc., or more formal situations where there is a need to use language more precisely both at an expository and argumentative level, etc.
Didactic sequence
1
Quiver.
In the first corner we used Quiver: an app specialized in the development of augmented reality; it makes flat images come to life so the user can interact with them. You only have to print one of the pictures, color it, and scan it with the Tablet.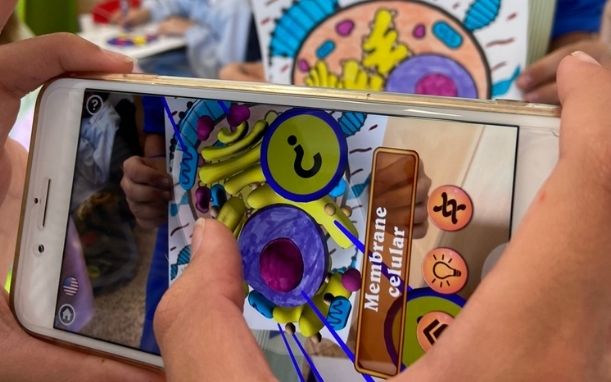 2
Body Planet T-shirt and Curiscope.
In another station we used two apps called Body Planet T-shirt and Curiscope. They work very easily: the APPs are opened, the photo camera is focused on the educational t-shirts and they turn into the human body so that the inside organs can be seen. They have an audio guide explaining the different parts: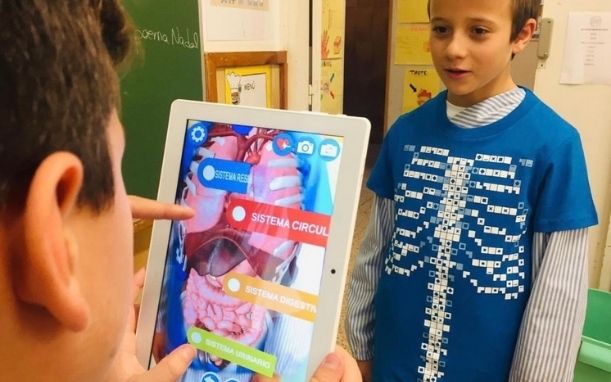 3
Body cards.
In the third corner, we used Body cards. With these cards you can have all the secrets of the human body at your fingertips. The app uses augmented reality technology and it contains 11 cards with the different organs and systems.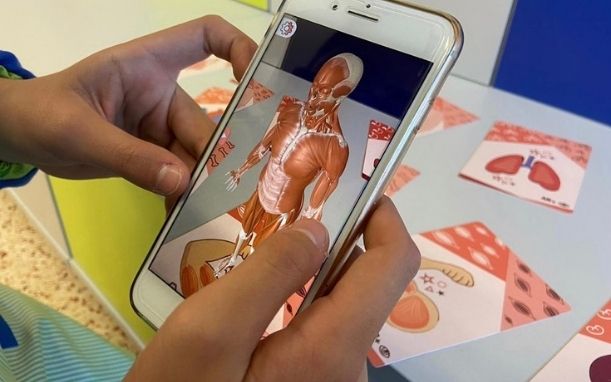 4
Merge Cube.
In the next station, they found the Merge Cube. A practical digital learning platform that helps students to learn effective STEM with 3D objects and simulations that can be touched, held, and interacted with. It allows for new and incredible ways to learn and explore.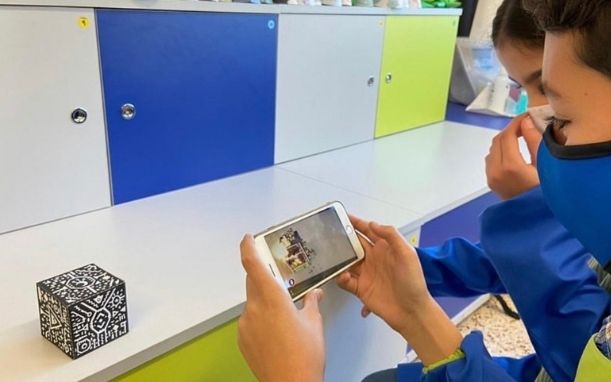 5
Expeditions and Chroma.
One of the most important stations was the Virtual Reality corner. We used Expeditions, a Google platform that allows movement around different world scenarios, and helps to easily guide the students into their adventures through the human body. Finally, we were very interested in visualizing the results of this experience through the "technological" stations of the human body. That's why the last corner was a green Chroma background, where we simply asked students to record and edit a video explaining what they had seen. In order to do that, they applied an audiovisual technique widely used in film making as well as in television and photography, which is about extracting a color from an image or video and replacing the area occupied by that color with another image or video.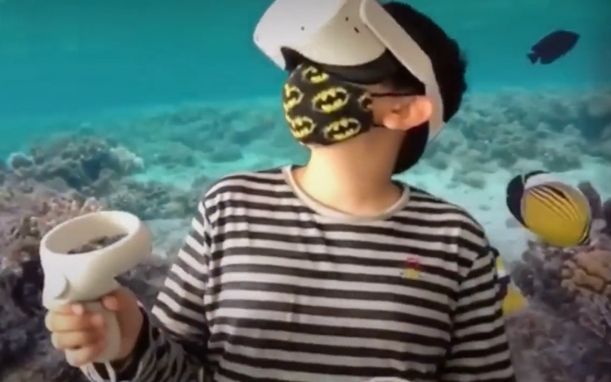 Assessment and conclusions
Successes
Students enjoyed observing the inside of the body, moving along the organs and systems, and especially, playing and learning with their classmates, collaborating to solve different challenges.
They added that competition and game-like lessons favor concentration, retention, and show students simple ways to learn math, grammar, or even history.
Children emphasized how technology transported them and made them develop their imagination and creativity. They had fun in an innovative environment and they discovered many possibilities.
Things to improve
Though the implementation of these tendencies is very recent in the educational system, their positive effects in learning have been proved. However, we are still at an exploratory stage and we have more doubts than certainties.
Apart from including ICT-related subjects and tools in the educational curricula, it's necessary to count with trained teaching staff for this change of the educational process.
Through the virtual and augmented realities, the children were protagonists of different experiences. In this sense, every emotion they felt or step they took was important. When they went through it, they highlighted the possibility of living different experiences and moving around unreal worlds.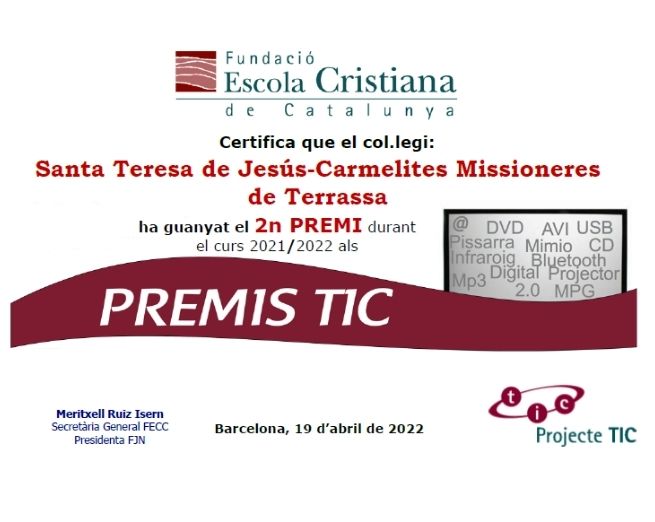 Take this experience to your classroom!
Tips to adapt the experience to your classroom
1
Independently
Of the model of glasses, in most of the cases the manufacturers decided to establish a similar age limit to use this technology. This advice focuses on limiting time and access in children whose sight is still developing.
2
The systems
Should be set and reproduced with a lot of space around. They should be used in a safe environment free from any nearby objects.
3
Breaks
Students using this technology should take 5-10-minute breaks every 45 minutes. It is also advisable to start with shorter periods so they can get used to it.
4
Using Virtual Reality
Glasses creates an immersive environment that makes children slightly detached from the real world, so they need an adult to guide and accompany them in their experience. Also, it is advisable to try the apps before the students.
5
Oculus Quest 2
Virtual reality headsets include pieces to adjust lenses, and they can be modified for each student to reduce eye strain.