At this mSchools EdChange session, Digna Couso gives a very interesting talk on the key aspects to take STEAM to the classroom: "Education and literacy should enable us to attract more people to the STEAM field, combining both positive and critical attitudes".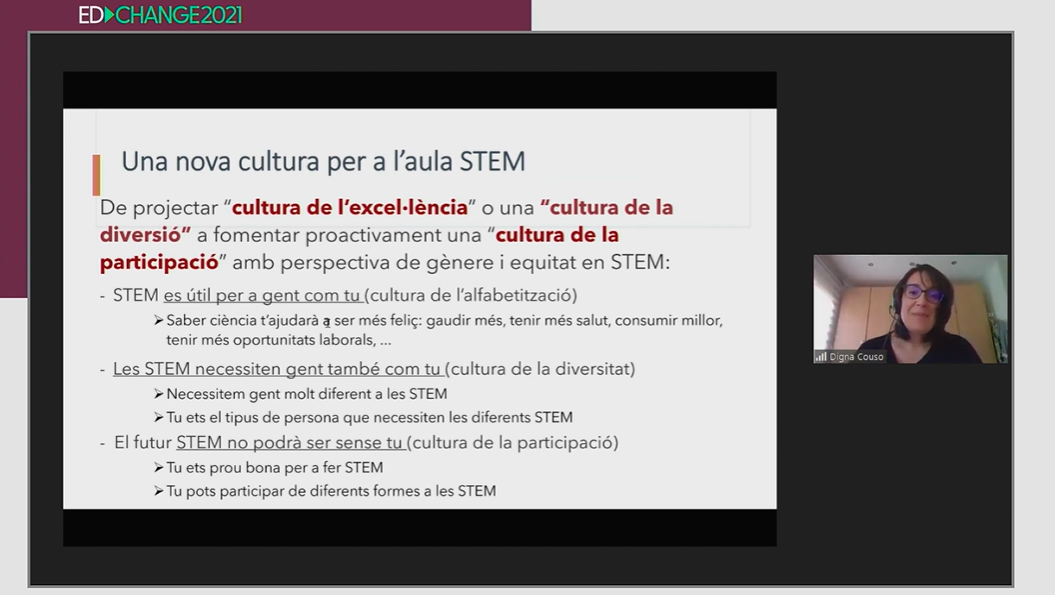 What kind of STEAM do we need in education? One that is more human/humanized, inclusive, diverse, and with a gender perspective, one that aims at solving relevant issues in the community. It's essential to foster a culture of literacy together with a culture of diversity and participation.  
Digna and her team created material to teach science with science. 
Among the various proposals, we emphasize the material dedicated to debunking education myths and the practical examples that each chapter provides for the different educational levels. 
We highlight the chapter where Digna develops the modeling-based teaching and learning sequence, an innovative strategy to take to the classroom.