Game-based Learning
Infographic
Gamifying hybrid classes with free resources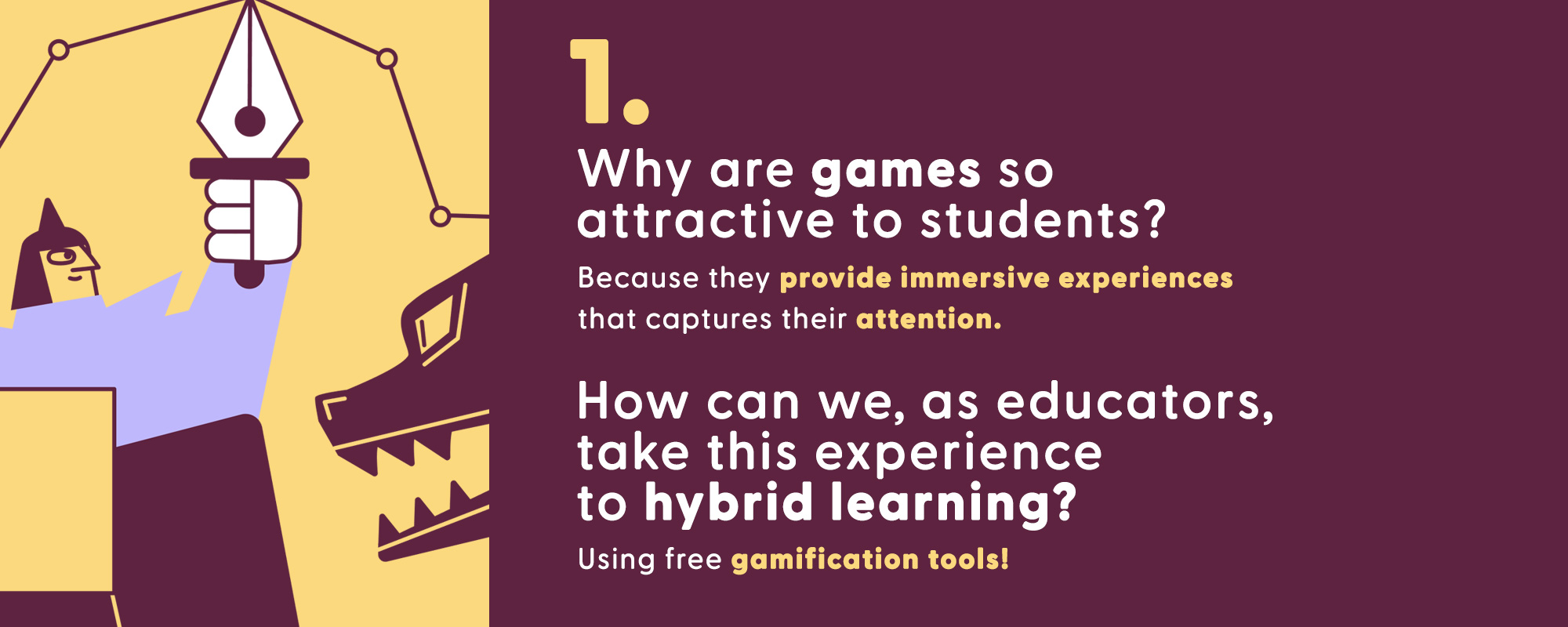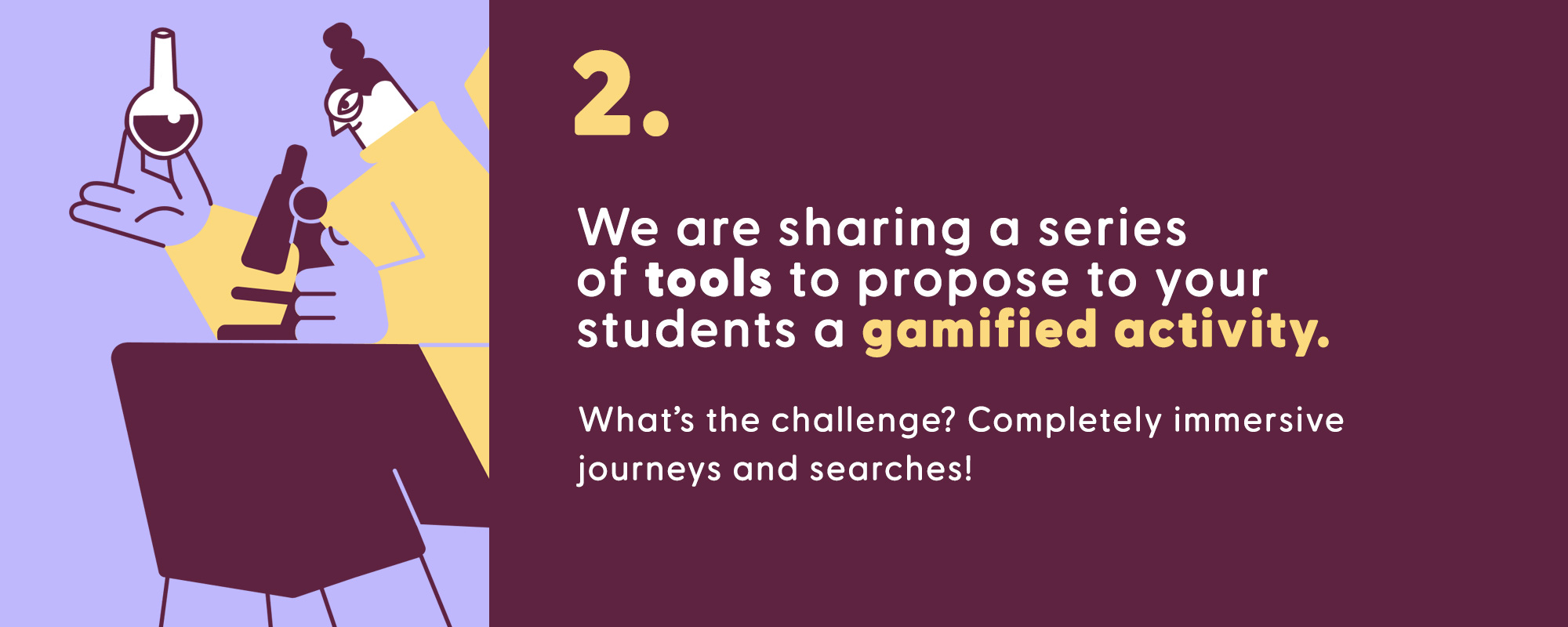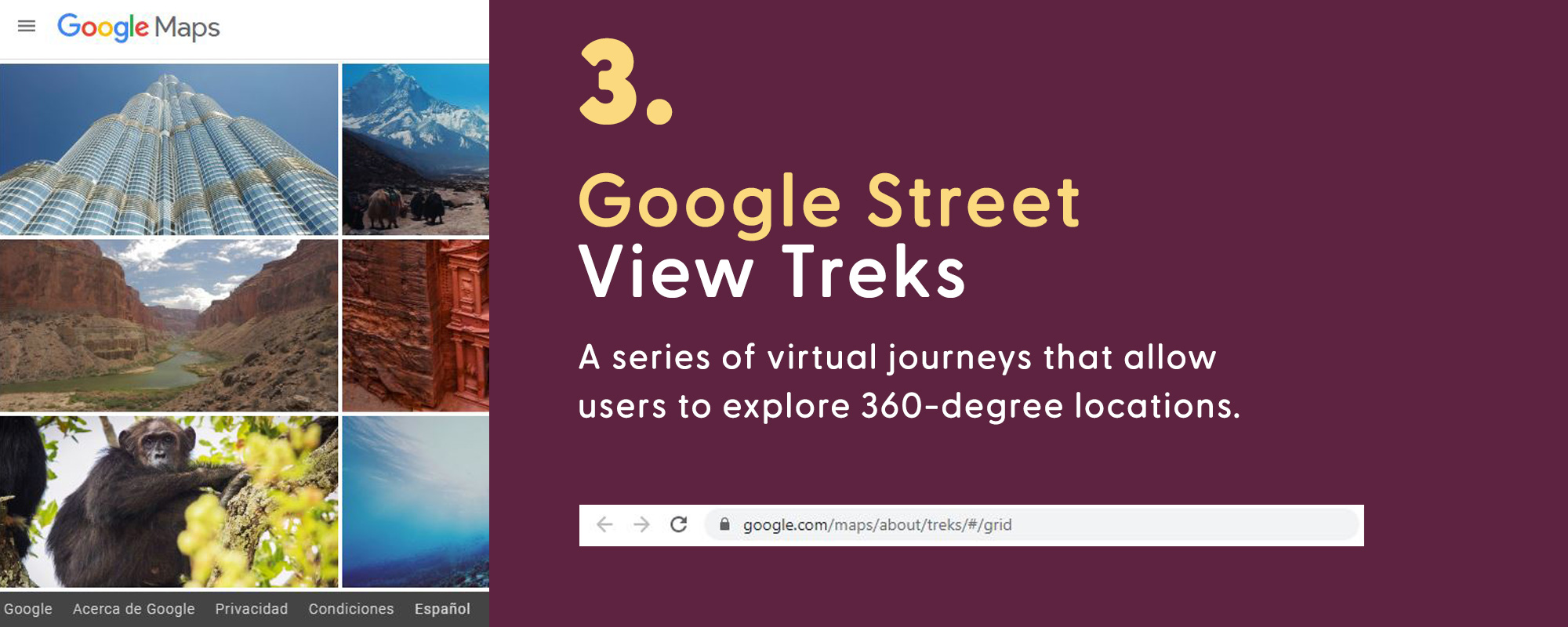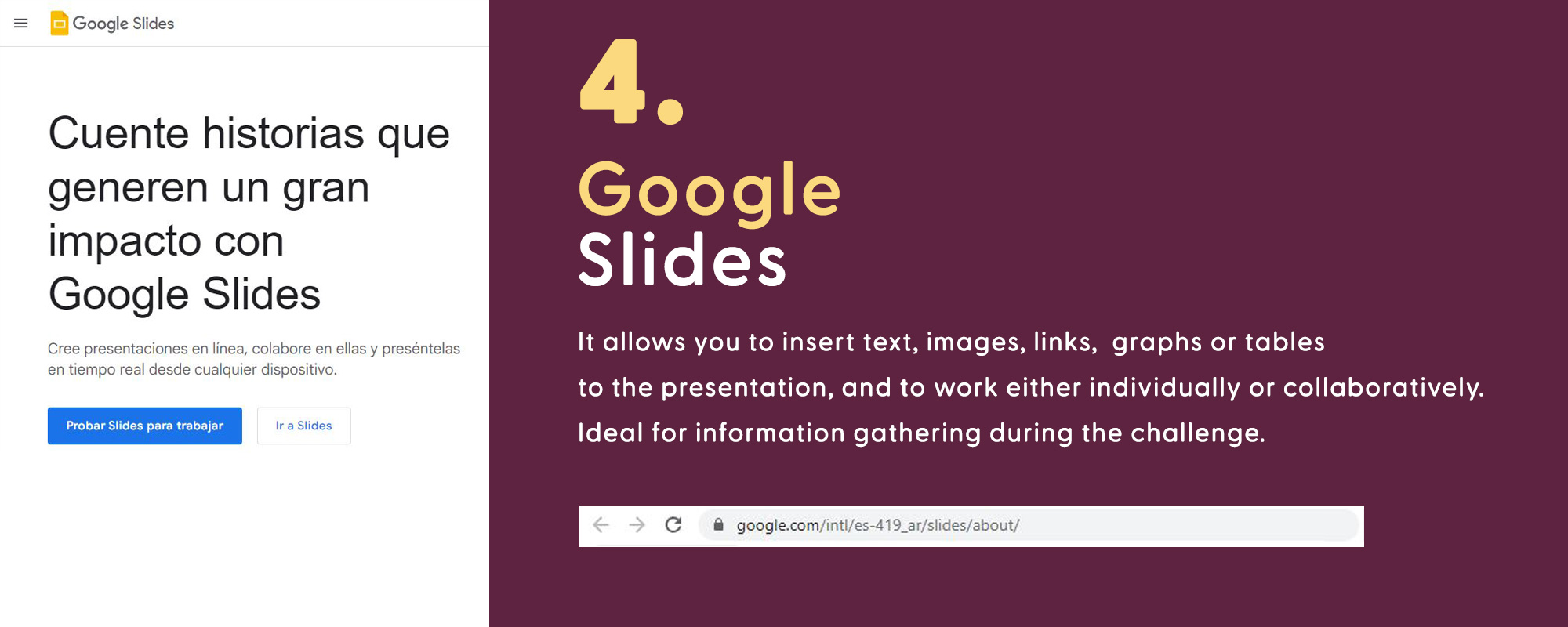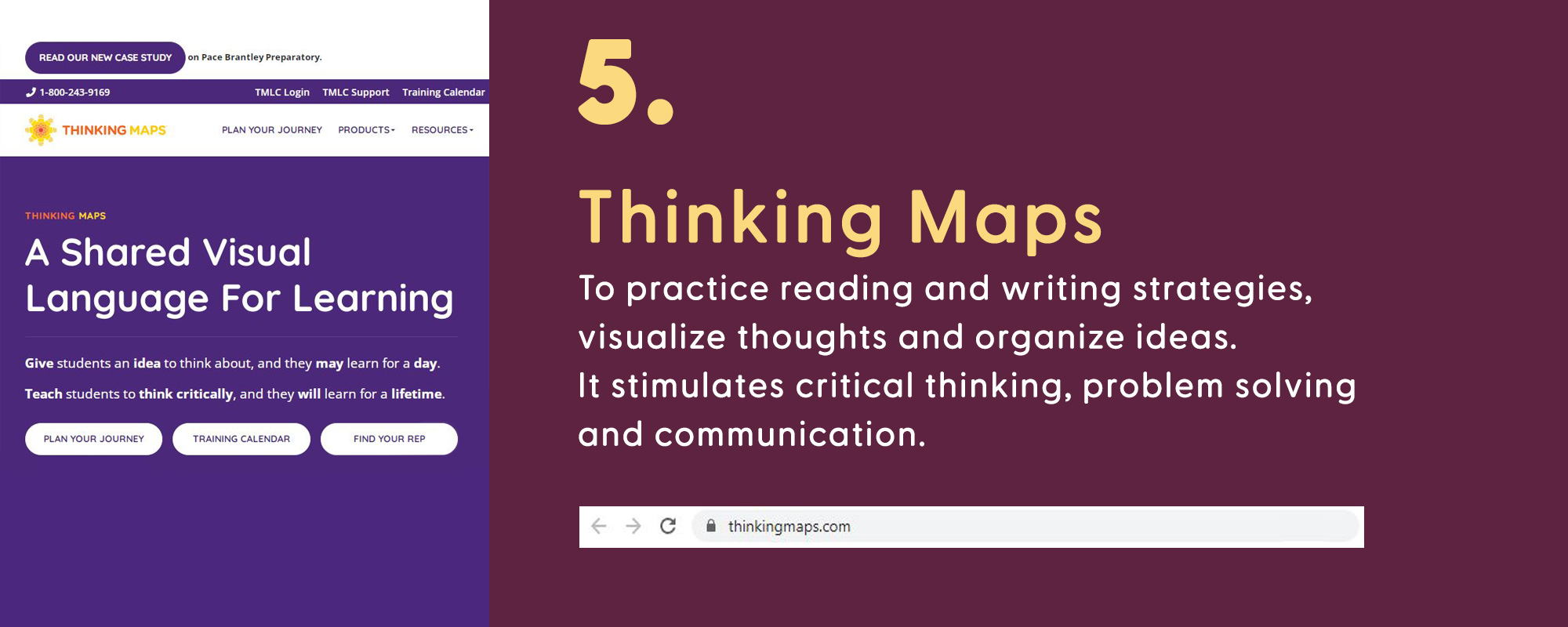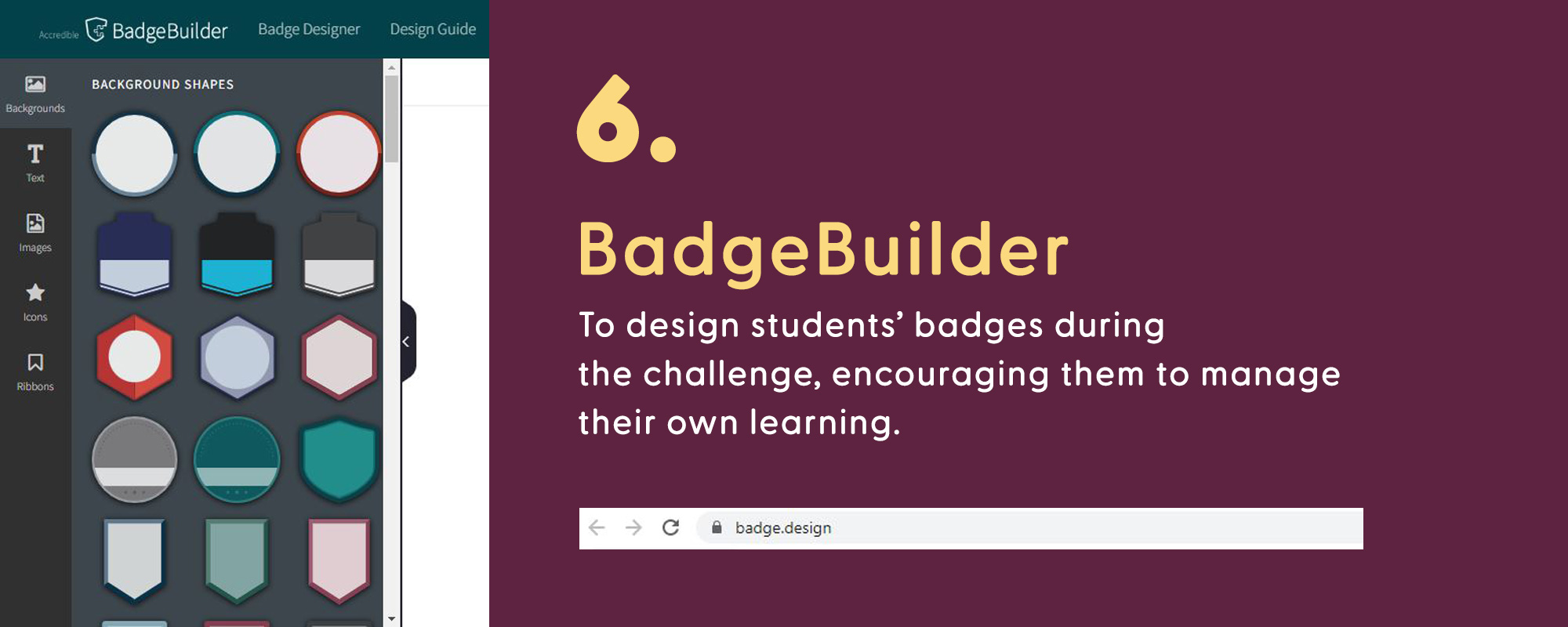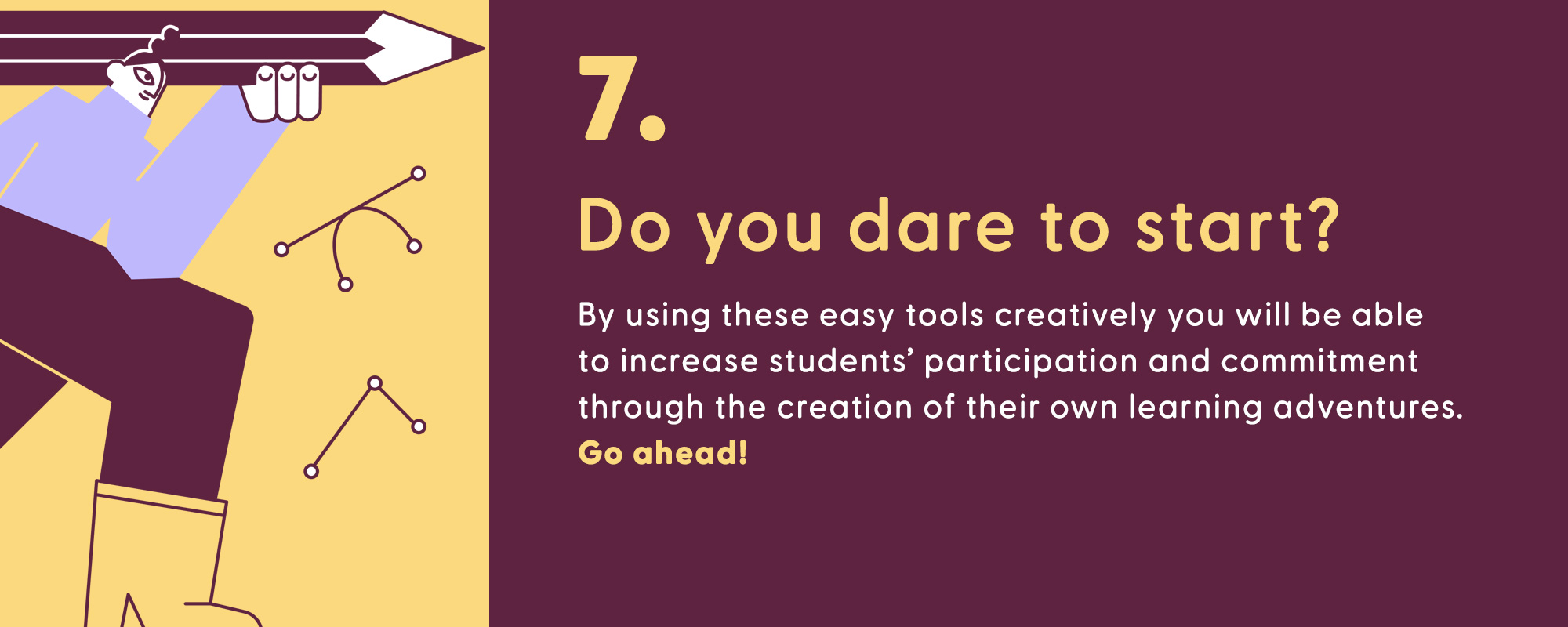 Why are games so attractive to students? 
They are captivating immersive experiences, where each one is the protagonist of their own adventure.
How can we take this type of experience to the classroom successfully?
By gamifying the activities, which you can learn to do in this infographic, with the implementation of four free and easy-to-use tools. 
One of the biggest challenges for teachers working in hybrid classrooms is to keep students engaged. 
This is possible by applying gamification strategies to didactic planning, no matter the discipline. 
It is about implementing the use of activities and extrinsic rewards to encourage motivation in the classroom and to enhance students' attention capacity. 
If you are interested in exploring gamifying tools, you can access Toolbox, a big collection of applications that will allow you to develop different activities in the classroom.