Learning in times of COVID-19: Reflections by Manel Trenchs, a high school teacher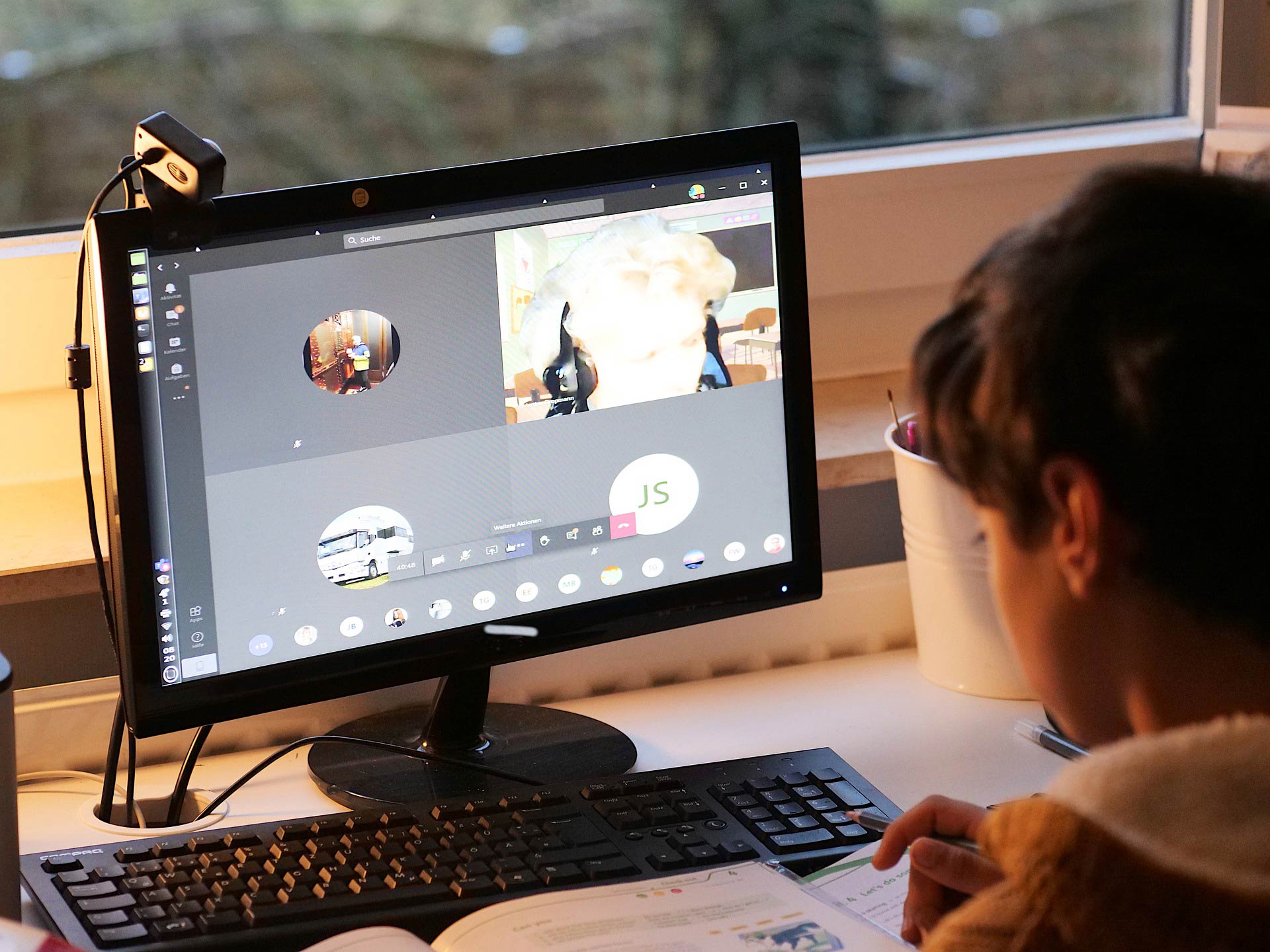 The outbreak of the COVID-19 virus more than two years ago has caused a great deal of stress around learning at home and online. Suddenly, teachers from all over the world found themselves immersed in an unfamiliar scenario: how can we continue our teaching practice if we can't go to school? I, as a teacher, can tell you that I remained, and still do, calm. Some will think, how is this possible?
Well, I'm calm because technology has allowed us to continue our teaching practice without interruptions. My students had and still have all the material and activities in the cloud, so they can access it from anywhere, anytime. In addition, I can access and contact them in a very easy way, and take care of all the activities.
Did we need to have a conversation about something? No had no problem. We used Google Hangouts, the tool we had already used during the course to talk to people from Japan, Peru, or even a sick student who couldn't come to school.
I felt very reassured that we could continue with the learning because they already knew all these tools that enable us to do homework and work from the cloud, and therefore students had a basic digital competence to be able to manage everything. So my students and I, in that time of crisis and now, do not have to rush to find resources: we already have them.
Digital skills are habits. And like all habits, they require time. It is important and much more effective to apply good habits from the beginning of the course.
Manel Trenchs,
Art History teacher, Pia School, Mataró
There are many resources that we used, and still do, to manage class activities.
Do I have to make a list to be able to prepare assignments for the class? I share it via Google Classroom and give the students permission to edit and they. Need to share a document and work in groups? The students themselves make a doc with permission to edit between them.
Need to watch a video and answer some questions? We use EDpuzzle, which helps us to manage the answers, systematize the deliveries and incorporate all the important information for the teacher.
Need to do some content review? We use Socrative, Kahoot Challenge…Need to share a document in the cloud ? We can do it via Drive, for example.
In short, we did not do anything that we would not have done during the course. The only difference is that I was not present in class. This, however, is also noticeable. I want to say that it is not the ideal situation, of course. There is nothing like face-to-face contact with students. But it is not necessary to see each other every day. There are some classes that, at all costs, the same students want to do by Hangout as soon as possible to be able to see us and each other, even if it's on the computer or mobile screen.
As a teacher, well, I was and am calm. During the pandemic, many colleagues wrote to me telling me that, in the midst of this crisis, they felt overwhelmed, with a great sense of loss of control. I have helped them and continue to do so as much as I can. But I regret to say that if you haven't incorporated digital tools with time, and as a habit, it will be difficult for you to implement them now, all of a sudden.
Ultimately, digital skills are habits. And like all habits, they take time. It is important and much more effective to apply the "slowly" mindset, and create good habits from the beginning of the course, than to pretend that, suddenly, we are all experts because the urgency of the moment asks us to do so.
Distance learning resources